Mattias Härenstam

Video | Wood Cuts | Sculpture
25 January - 22 March 2014
Opening / Vernissage: 25.01, 7pm / 19Uhr.

"I work with several different media, usually more or less simultaneously; sculpture, installation, video / film works and wood cut prints. A recurrent element of my work is an examination of the desire for control and an interest in the situations when it crumbles. Beyond it is the fear of failure and the subsequent fall into some undefined abyss of the underlying chaos. This 'keeping of up appearances at any cost' and the actual cost of doing just that… To me that is not just a psychological or existential state, but just as much a political condition".
"Ich arbeite immer mit unterschiedlichen Medien, mehr oder weniger gleichzeitig; Skulptur, Installation, Video / Film und Holzschnitt. Das Erforschen der Gier nach Kontrolle... und mein Interesse für Situationen, wenn es an der Fassade bröckelt, ... die daraus folgende Angst vor Versagen und der resultierende Fall in das undefinierte Chaos, sind immer wiederkehrende Elemente in meiner Arbeit. Dieses' aufrechterhalten der Fassade um jeden Preis, und die tatsächlichen Kosten die hierfür aufgewandt werden, reflektieren für mich nicht nur, psychologische, existentielle Konstellationen, sondern gleichfalls politische."


ACI Press Release

ACI Pressemitteilung
Interview with Mattias Härenstam Norwegian TV (engl. subtitled)

Interview with Mattias Härenstam Norwegian TV (engl subtitled & Mobile Devises)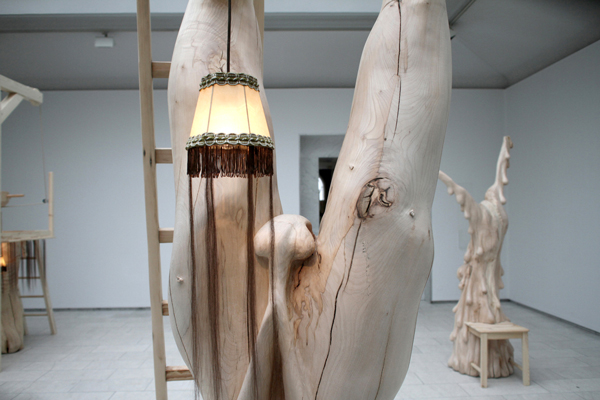 'Inspite of it all', 2012.


Reconstruction, 2012 - 2013. Duration: 21 min 11 sec


Woodcuts / Holzschnitt

Limited Edition, Paper, 71 cm X 106 cm, 2013.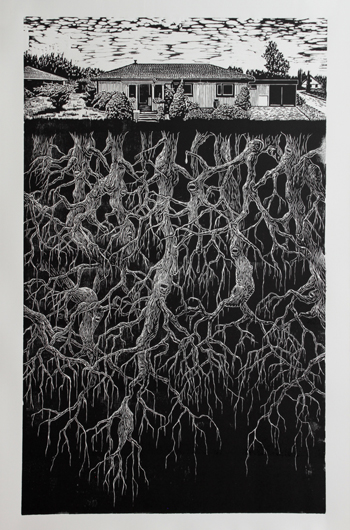 Der Nede I skogen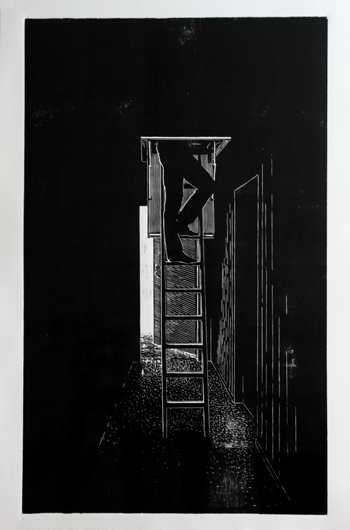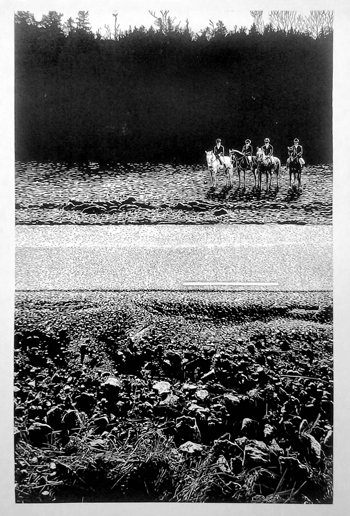 Man som går opp en stige Pferde




Images from the opening.

View the entire set on Flickr