Bruch | Stücke

Am 18 September startet ACI | Art Claims Impulse ein neues Kunsterlebnis, eine neue Form der Kunstpräsentation. Wir bringen die Medienkunst in einen diskursiven Raum.
Ein Raum in dem Dramen, Debatten und Provokation von je her angesiedelt waren.

Ins Theater.


Seit einiger Zeit gibt es im Theater Projekte, bei denen die Grenzen zwischen der Bildenden Kunst und des Theaters in einander verwoben werden. Die Verwebung von Videokunst und Klangkunst mit dem klassischen Theater hat sich schon seit längerem im zeitgenössischen Theater durchgesetzt, wobei diese eher zur Ergänzung der eigentlichen Theateraufführung diente.
Bruch | Stücke setzt die gezeigten Medienkunstwerke in einen direkten Bezug zur diskursiven Natur des Theaters, ohne dabei als Ergänzung des Theaterstücks zu dienen.
BRUCH | STÜCKE

18.September 2014, im Theater im Palais
www.theater-im-palais.de

Tickets: Abendkasse
3€ - 9€
*Sie wählen den Preis

Start: 20:00 (Premiere)
Per Teljer: "TESS"

2014, 26 min

Schauspiel: Josef Harringer, Hanna Ullerstam
Regie: Per Teljer

Start: 21:30 (Premiere)
Jannicke Laker: "Boggie With You"
2014, 12 min

Start 22:15
Mattias Härenstam: "Rekonstruktion"
Regie: Mattias Härenstam
2013, 21 min
*All movies have english subtitles.


*Bruch | Stücke ist eine neue Serie erstellt von ACI | Art Claims Impulse, die wir außerhalb des herkömmmlichen Galeriekontext ansiedeln. Dabei wird der Diskurs eine erhebliche Rolle spielen. Gezeigt wird Medienkunst, Performance und Installation.
ACI

On September the 18th ACI | Art Claims Impulse starts a new art experience, a new form of art presentation.
We take the media art in a discursive area.
An area that was ever filled with drama, debates and provocation.
Into the theatre.

There have been theatre projects for some time that interweave the boundaries of fine arts with theatre. Interweaving video art and sound art with classical theatre has been very well accepted when it comes to contemporary theatre productions, although video art and sound art was rather used as a supplement for the theatre production.

Bruch | Stücke places media art in direct relation to the discursive nature of the theatre without functioning as a supplement of the theatre production.

*Bruch | Stücke is a new series created by ACI | Art Claims Impulse, that we place outside the usual gallery context. We show Media Art, Performance and Installation.
ACI

Tickets at door:
3€ - 9€
*You choose the prize



----



- Mattias Härenstam's "Reconstruction" at Whitechapel Art Gallery, View.




Jörg Piringer



View Jörg Piringer's Artwork




Wolfgang Spahn




View Wolfgang Spahn's Artwork




-----------------------

- ACI-Shop - Advert - Anzeige -

New - Dave Ball's A-Z Fine Art Prints, (Hahnemühle Fine Art Paper) for 58.00 € Edition of 100.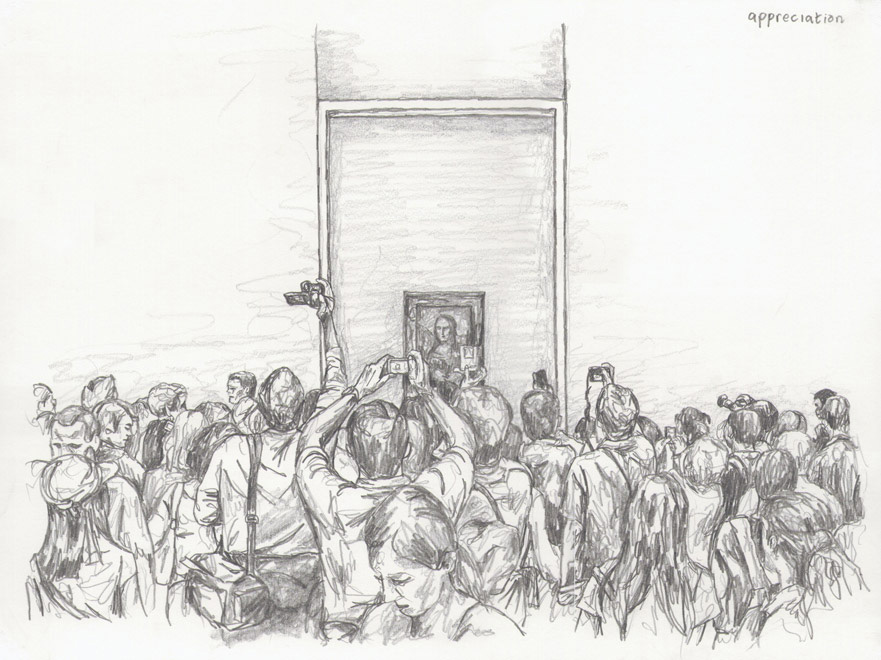 appreciation

View all 100 available Fine Art Prints



Mattias Härenstam

Video | Wood Cuts | Sculpture

"I work with several different media, usually more or less simultaneously; sculpture, installation, video / film works and wood cut prints. A recurrent element of my work is an examination of the desire for control and an interest in the situations when it crumbles. Beyond it is the fear of failure and the subsequent fall into some undefined abyss of the underlying chaos. This 'keeping of up appearances at any cost' and the actual cost of doing just that… To me that is not just a psychological or existential state, but just as much a political condition".
"Ich arbeite immer mit unterschiedlichen Medien, mehr oder weniger gleichzeitig; Skulptur, Installation, Video / Film und Holzschnitt. Das Erforschen der Gier nach Kontrolle... und mein Interesse für Situationen, wenn es an der Fassade bröckelt, ... die daraus folgende Angst vor Versagen und der resultierende Fall in das undefinierte Chaos, sind immer wiederkehrende Elemente in meiner Arbeit. Dieses' aufrechterhalten der Fassade um jeden Preis, und die tatsächlichen Kosten die hierfür aufgewandt werden, reflektieren für mich nicht nur, psychologische, existentielle Konstellationen, sondern gleichfalls politische."


ACI Press Release

ACI Pressemitteilung
Interview with Mattias Härenstam Norwegian TV (engl. subtitled)

Interview with Mattias Härenstam Norwegian TV (engl subtitled & Mobile Devises)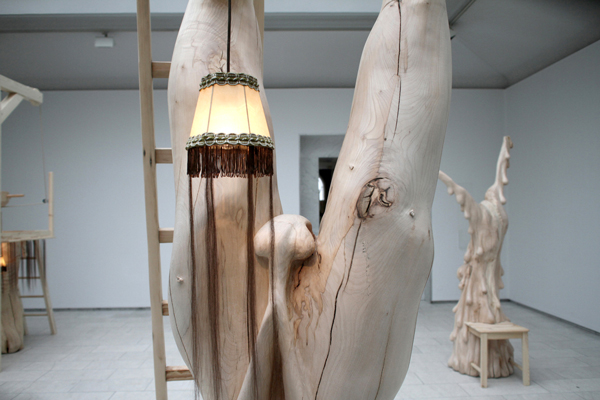 'Inspite of it all', 2012.


Reconstruction, 2012 - 2013. Duration: 21 min 11 sec





- ACI-Shop - Advert - Anzeige -

Woodcuts / Holzschnitt

Neu! Im ACI-Shop erhältl. ab 800 € (Inkl. MwSt)

New! Available in ACI-Shop starting from 800 € (VAT incl.)

Limited Edition, Paper, 71 cm X 106 cm, 2012 - 2013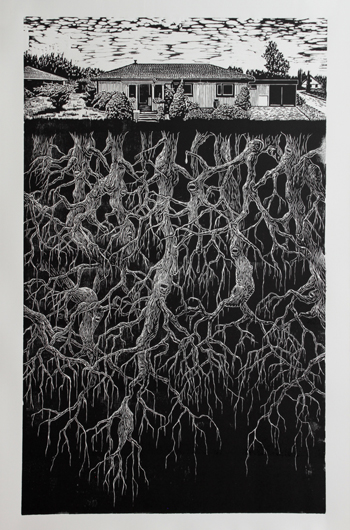 View all other Woodcuts by Mattias Härenstam




Images from the opening.
{gallery}http://www.flickr.com/photos/art_claims_impulse/sets/72157640212314815/{/gallery}