Thank you for the great attendance and recognition of our booth at the Position Art Fair.

Thanks also to the organization of this year's Positions Art Fair. It was very well organized. The team did a very good job.

Happy to come again next year.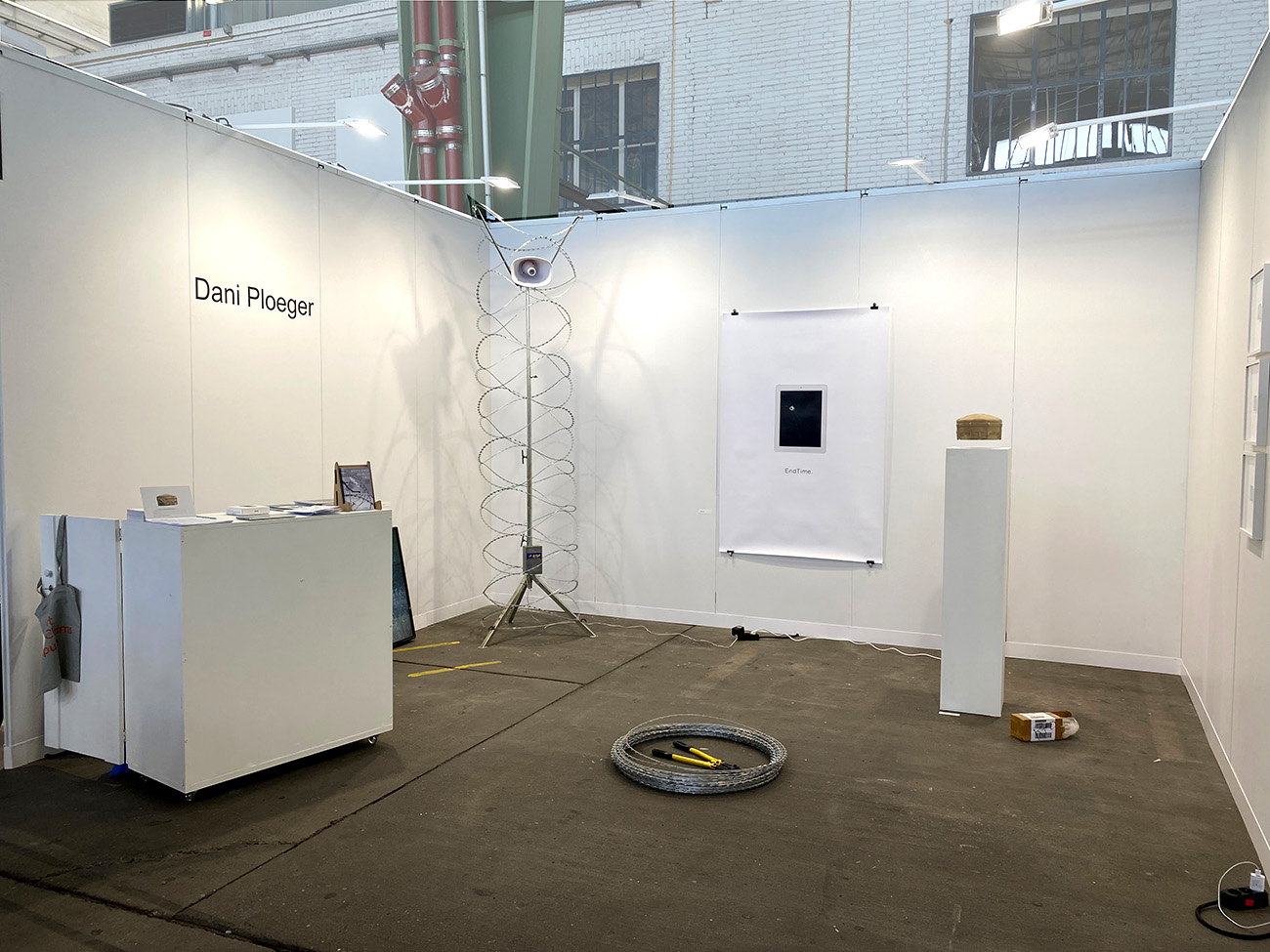 Smarter Objects, Dani Ploeger at Positions Art Fair.


This selection of work gives an insight into Dani Ploeger's long-term examination of the relationships between technologization and violence. Drawing from field research in sites of conflict and crisis on the fringes of the world of high-tech consumerism, his objects, videos and software investigate the paradoxes of Global Northern ideologies of progress. Since 2018, Ploeger has made several journeys to the EU-border fence between Serbia and Hungary where he developed border-interventions that combine performance, interactive sculpture, photography and video. In 2021, he intertwined simulations and materials from the Arabian Desert in a monument for the 30th anniversary of the end of the Gulf War (1990-91), commissioned by the Kuwait Pavilion at the Venice Architecture Biennale.
Dani Ploeger is an artist and cultural critic who works in a broad range of forms, from media art, installations and film to performance art, anarchist engineering and cultural theory. His artwork has been exhibited worldwide, for example at ZKM Karlsruhe, Venice Architecture Biennale, London Film Festival, transmediale, Museum of Fine Arts Leipzig and the Nairobi National Museum. His book Deserted Devices and Wasted Fences: Everyday technologies in extreme circumstances was published with Triarchy Press in 2021.
Dani is Professor of Performance and Technology at the University of Music and Theater Munich. In addition, he is a Research Fellow at The Royal Central School of Speech and Drama, University of London, Fellow at V2_Lab for the unstable media in Rotterdam and Honorary Research Fellow at the University of Rojava in North-East Syria.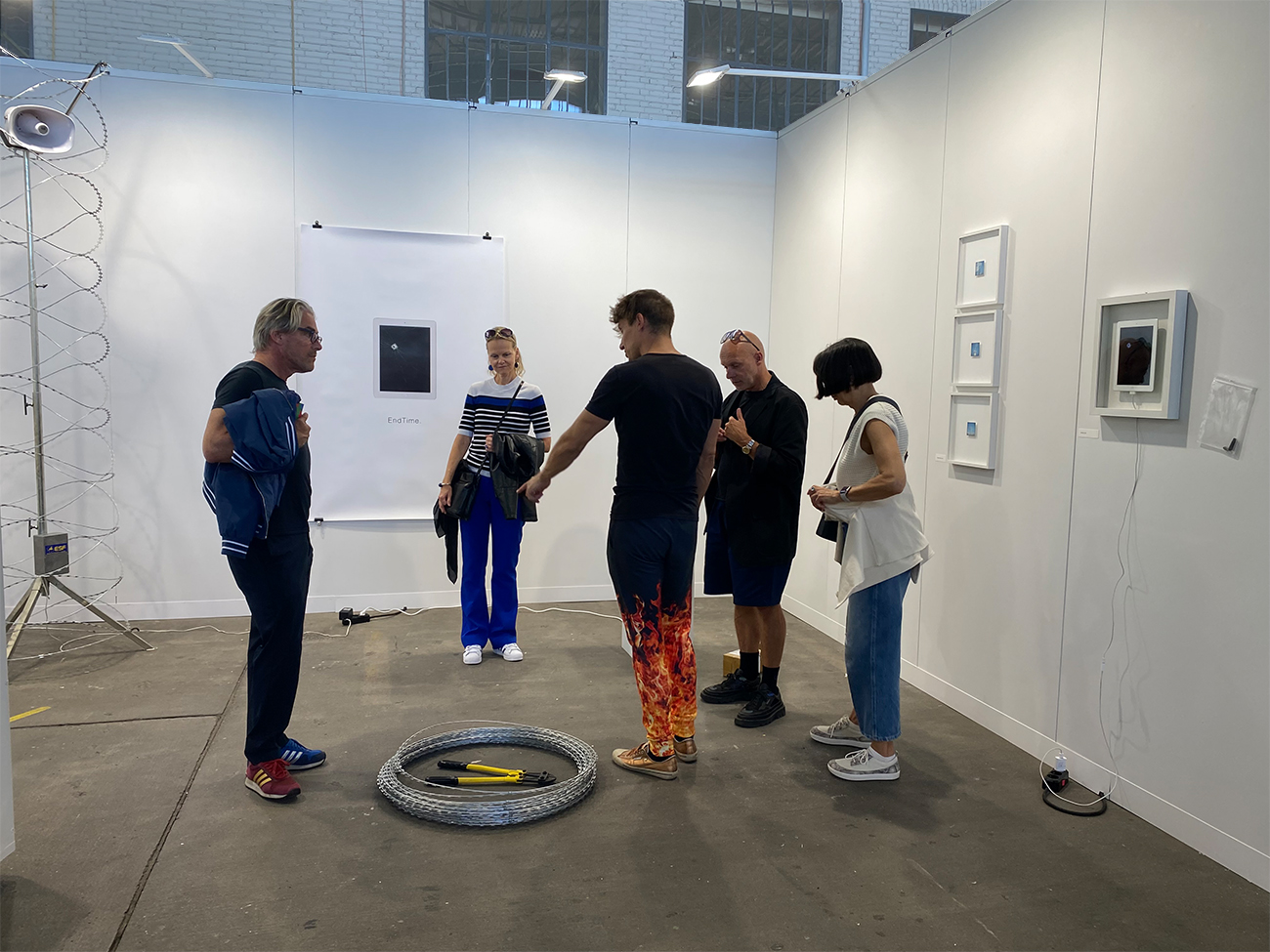 Courtesy Art Claims Impulse.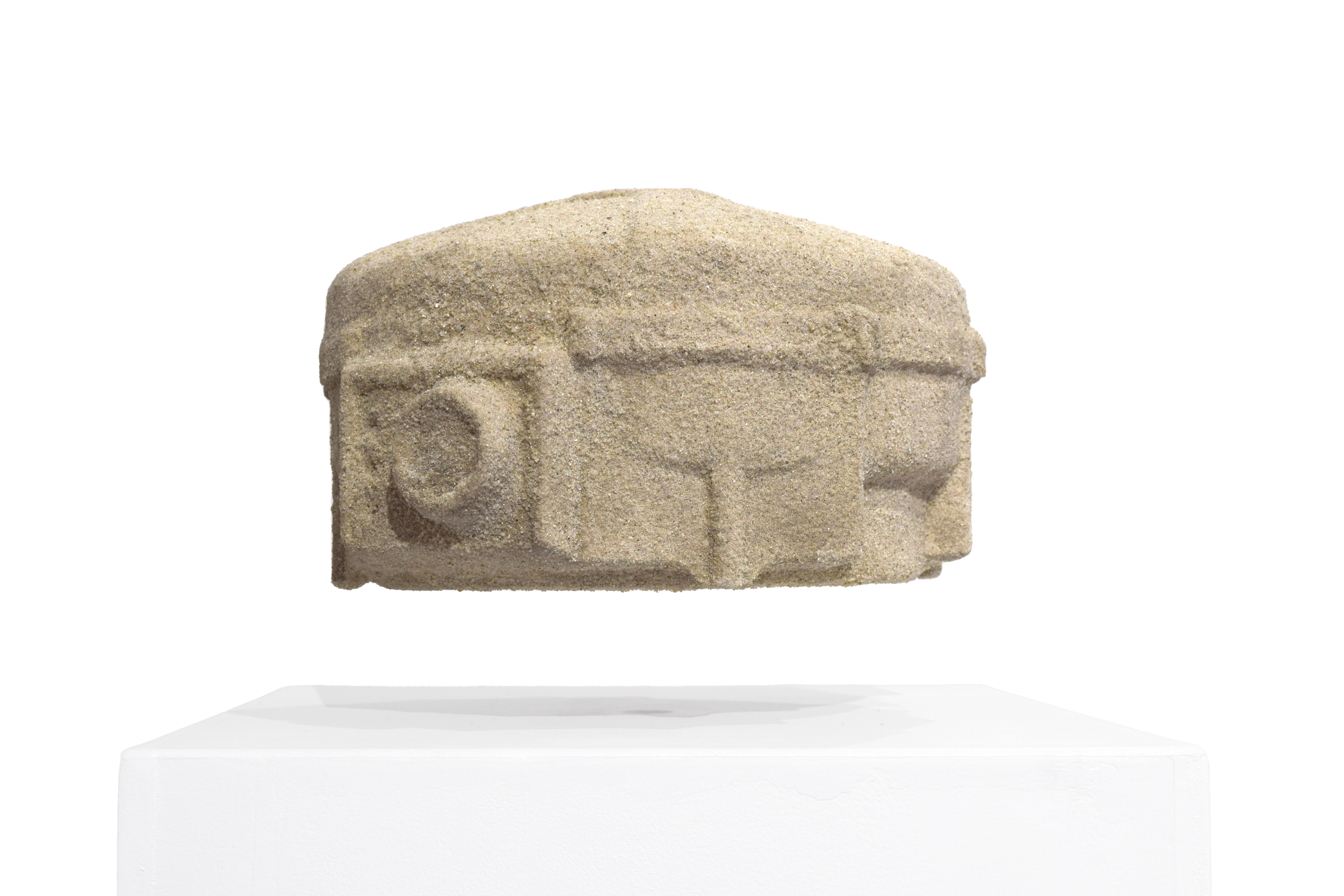 Serapeum Helios
 Our Values
 Our Values, Video interaction on EU-Border (From the Serbian side of the border.)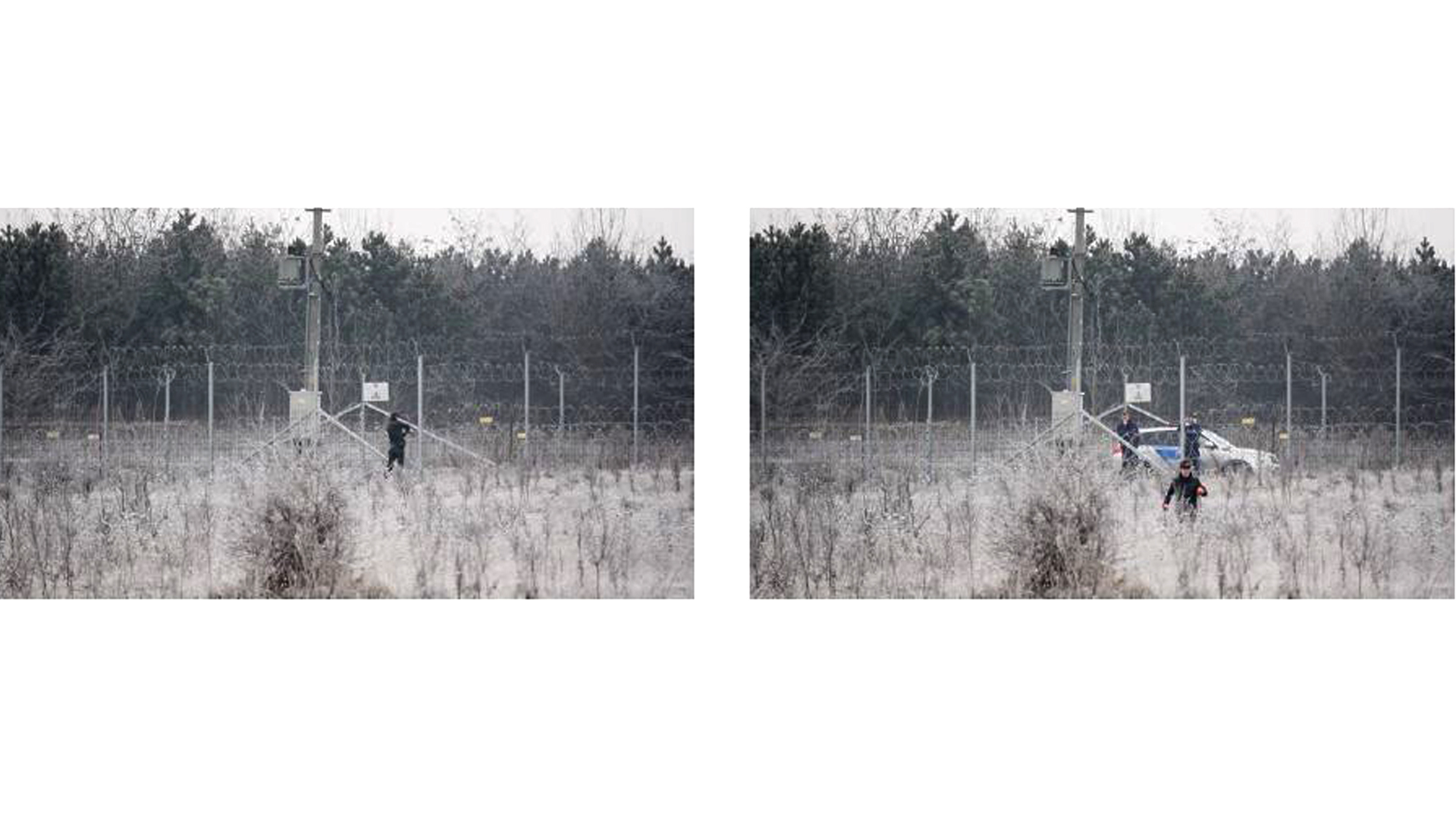 Border Operation 
---
Feeling Y2K?

Join our short survey: Art Encounters: Y2Ks' experiences and perspectives in the world of art.
Art Claims Impulse, art gallery for contemporary art and discourse. Offers installation, performance, digital art, nft, video art, drawings, cybernetic art, bio art, critical art. Online shop