The Age of the Digital Aura?
(Live Talk)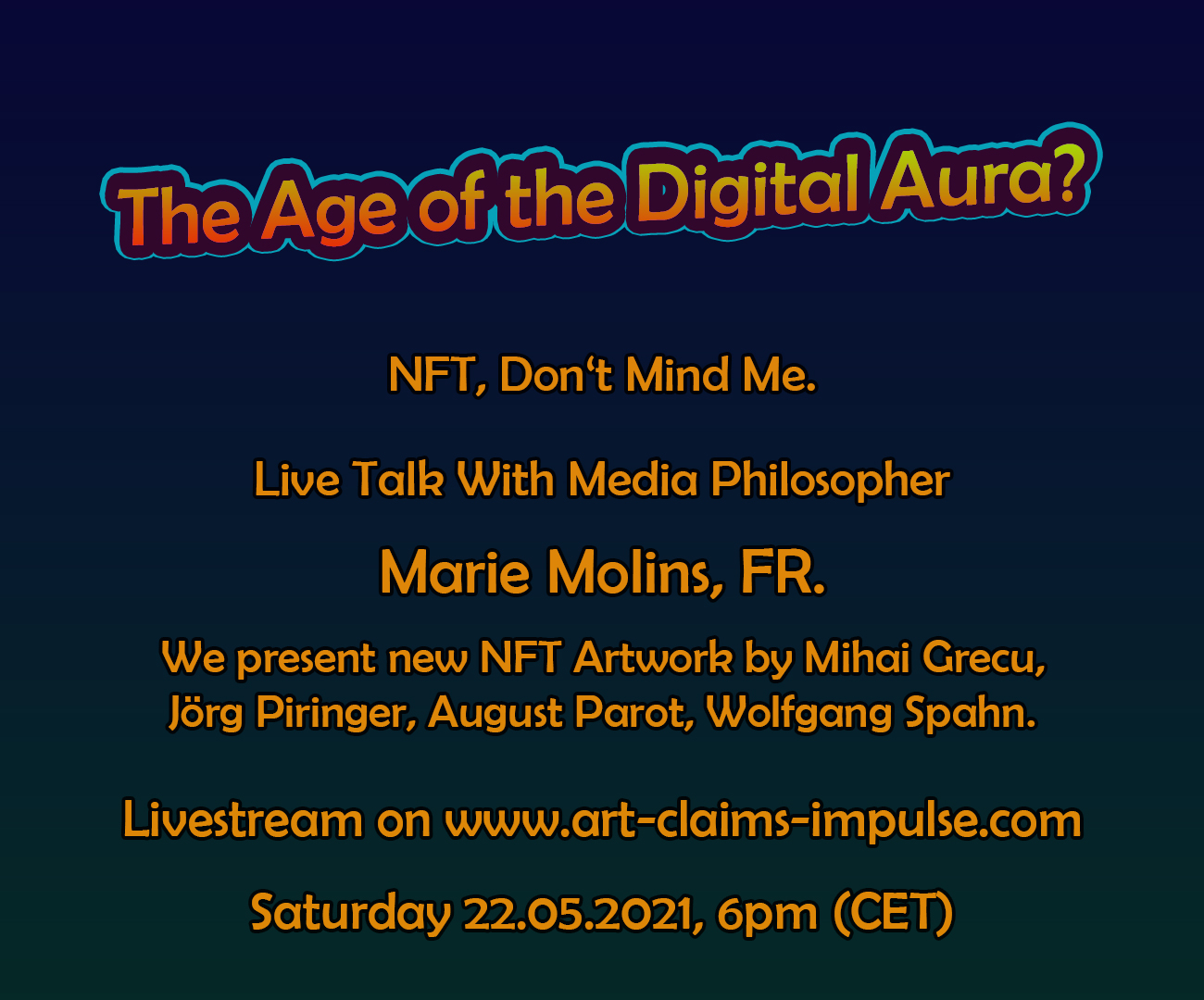 The online Live-Streaming Event "The Age of the Digital Aura?" explains and discusses the new development in the digital art world/market that is now confronted by NFT's.


Marie Molins, FR (Media philosophy, aesthetics, digital art and graphic design), will talk about technical and philosophical aspects of NFT's, opening up an exploration of Walter Benjamin's lost aura through reproducibility that has greatly influenced digital art in its perception and is now challenged through the possibility to merge a non-fungible token with the digital artwork and thus produce a unique, not reproducible piece of digital art. Additionally we will show new NFT-Artworks by Mihai Grecu, Jörg Piringer, *August Parot, and Wolfgang Spahn and open an auction for the artwork "Minneapolis East 38th Street" by August Parot in which August shows his personnel debate about the George Floyd killing. 50% of the achieved results will be donated to an NGO dealing with anti-racism on an international basis.
*Guest-Artists : baron lanteigne https://baronlanteigne.com, Michaël Borras a.k.a SYSTAIME : http://www.systaime.com/blog/
NFT - Don't Mind Me.
(Group Exhibition)

Exhibition: 28.04.2021 – 29.05.2021
We show:
Mihai Grecu, Jörg Piringer, August Parot.
Location: Markgrafenstraße 86, 10969 Berlin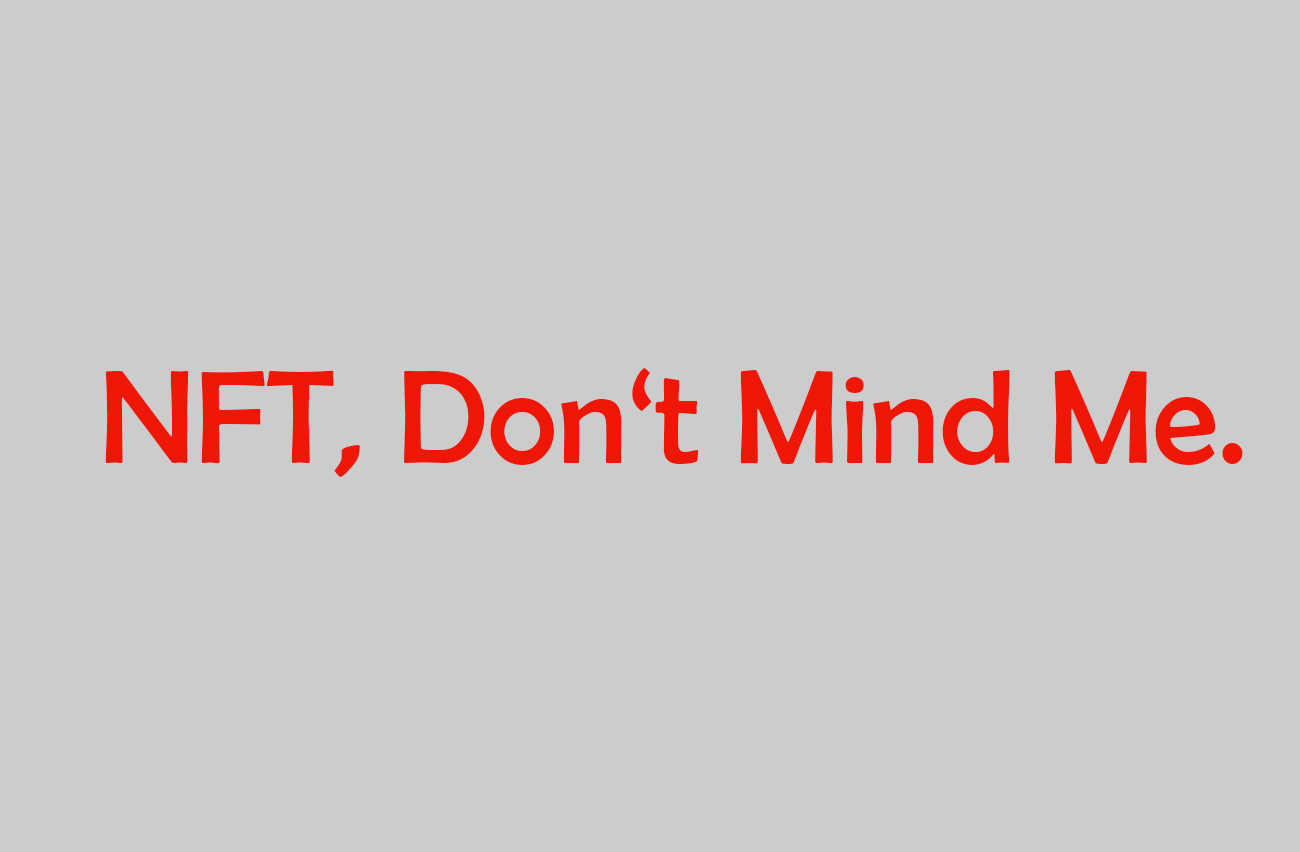 During the exhibition period the artists will produce continuously new NFT Artworks.
Join our clubhouse event during the exhibition. (Date will be announced.)
Listen to a talk by media philosophers targeting NFT and its curiosity.

With the event title NFT - Don't mind me, our gallery Art Claims Impulse takes up the title of a work that is also shown in this exhibition and opens the discourse space on the subject of the NFT exhibition - Non-Fungible Token.

The Non-Fungible Token is a non-exchangeable sign in the digital world and serves as a certificate stamp to verify digital artworks, among other things. The Non-Fungible Token emerged from the crypto scene and works similarly to cryptocurrency with a programmed formula. The only difference is that the cryptocurrency Bitcoin, for example, produces an infinite number of Bitcoins with the same identity, whereas an NFT only exists once. Each NFT is thus unique.
The possibility of digitally securing a media artwork labelled by an NFT results in a new added value for digital art. A digital NFT is like a piece of land. It exists only once. For the first time, media art can sell works in a comparable way to, for example, painters, as the fear of duplication of digital art seems to become null and void. This is a significant step towards the recognition of digital art in the art market. The question at this point is whether and how the NFT can change the art market. Right after the auction sale of Beeple's digital collage artwork at Chrisities, NFT has inflated into a bubble. It remains to be seen where the bubble will go before it bursts.
NFT, Don't Mind Me refers to the state of the NFT bubble. The title could be interpreted in two ways: either the NFT movement does not perceive the artist, or the artist does not want to be perceived by the NFT movement. With its ambiguity, NFT Don't mind me describes exactly the threshold state in which we currently find ourselves with the NFT bubble. The artists in the exhibition move in this space of discourse and get a ticket for the bubble, but not without calculating the bursting of the bubble.
NFT, Don't Mind Me refers to the state of the NFT bubble. The title could be interpreted in two ways: either the NFT movement does not perceive the artist, or the artist does not want to be perceived by the NFT movement. With its ambiguity, NFT Don't Mind Me describes exactly the threshold state in which we currently find ourselves with the NFT bubble. The artists in the exhibition move in this space of discourse and get a ticket for the bubble, but not without calculating the bursting of the bubble.



Mihai Grecu, Ecowar. 2021 (Image)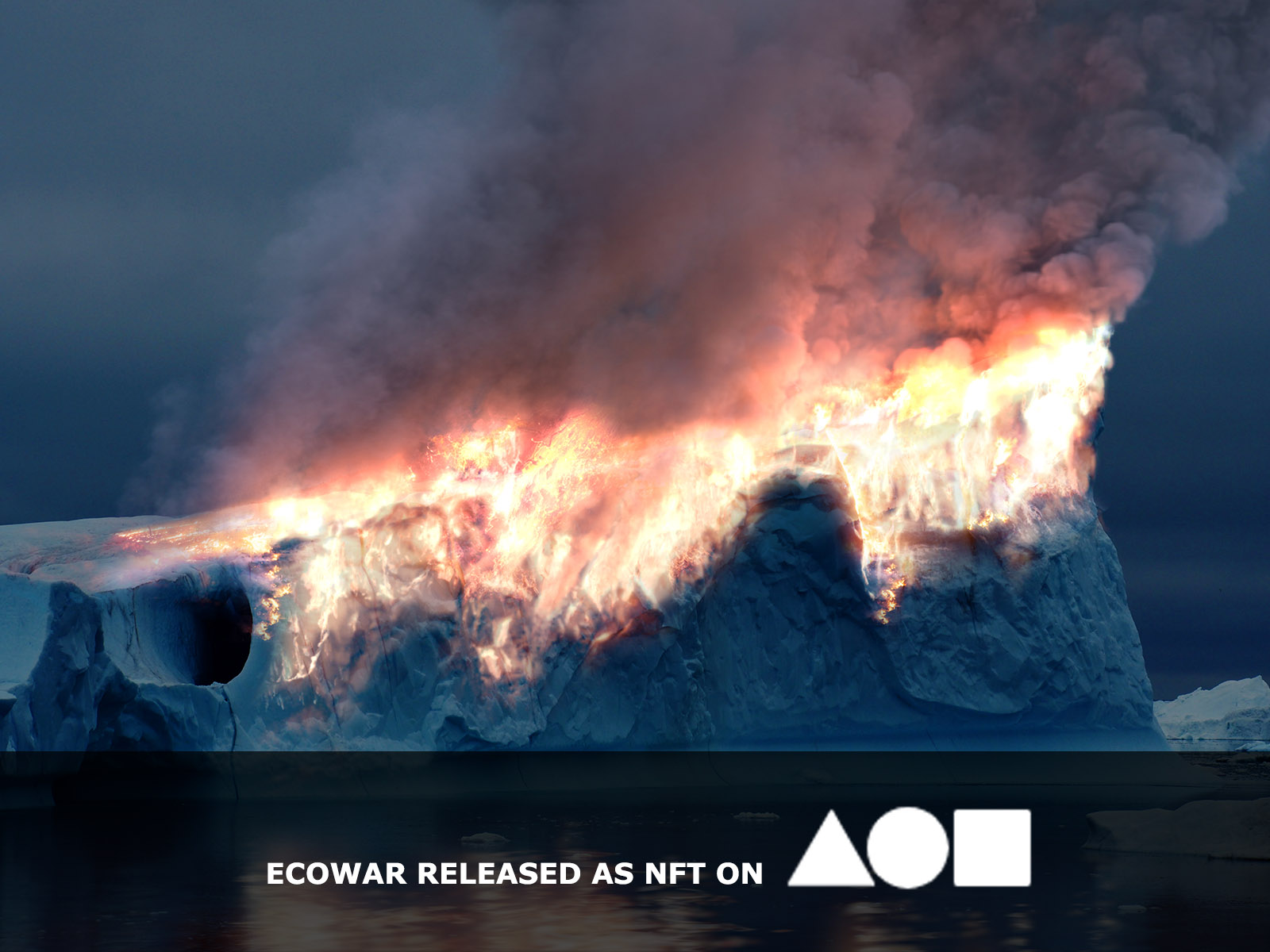 Jörg Piringer, Generative JS, 2021 (Animation)


Jörg Piringer, Imagine..., 2021 (Image)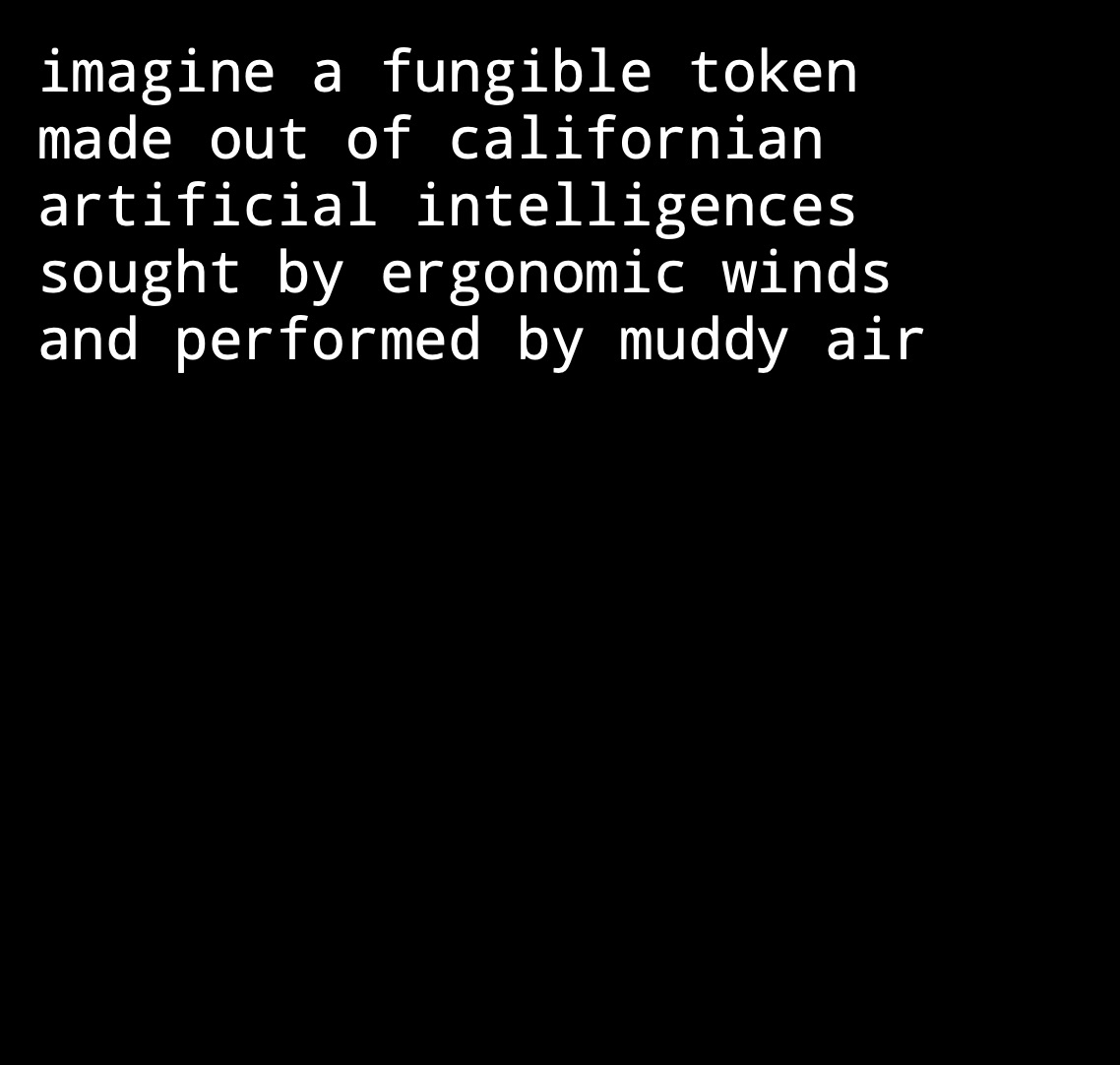 Mihai Grecu, Spinders on drugs, 2021 (Animation)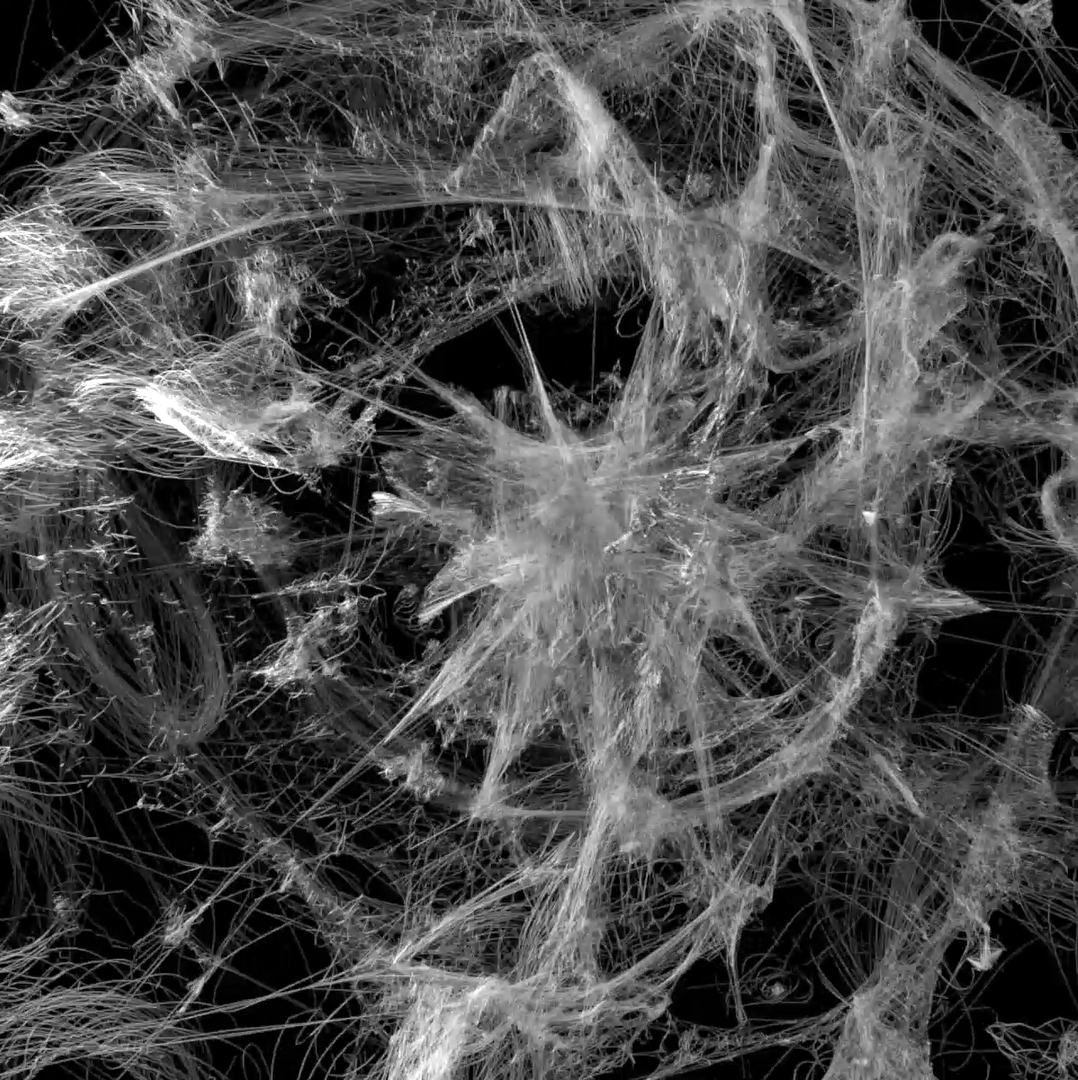 August Parot, NFT, DONT MIND ME, 2021. (Videofilm)

Click on the image to buy the NFT Artwork.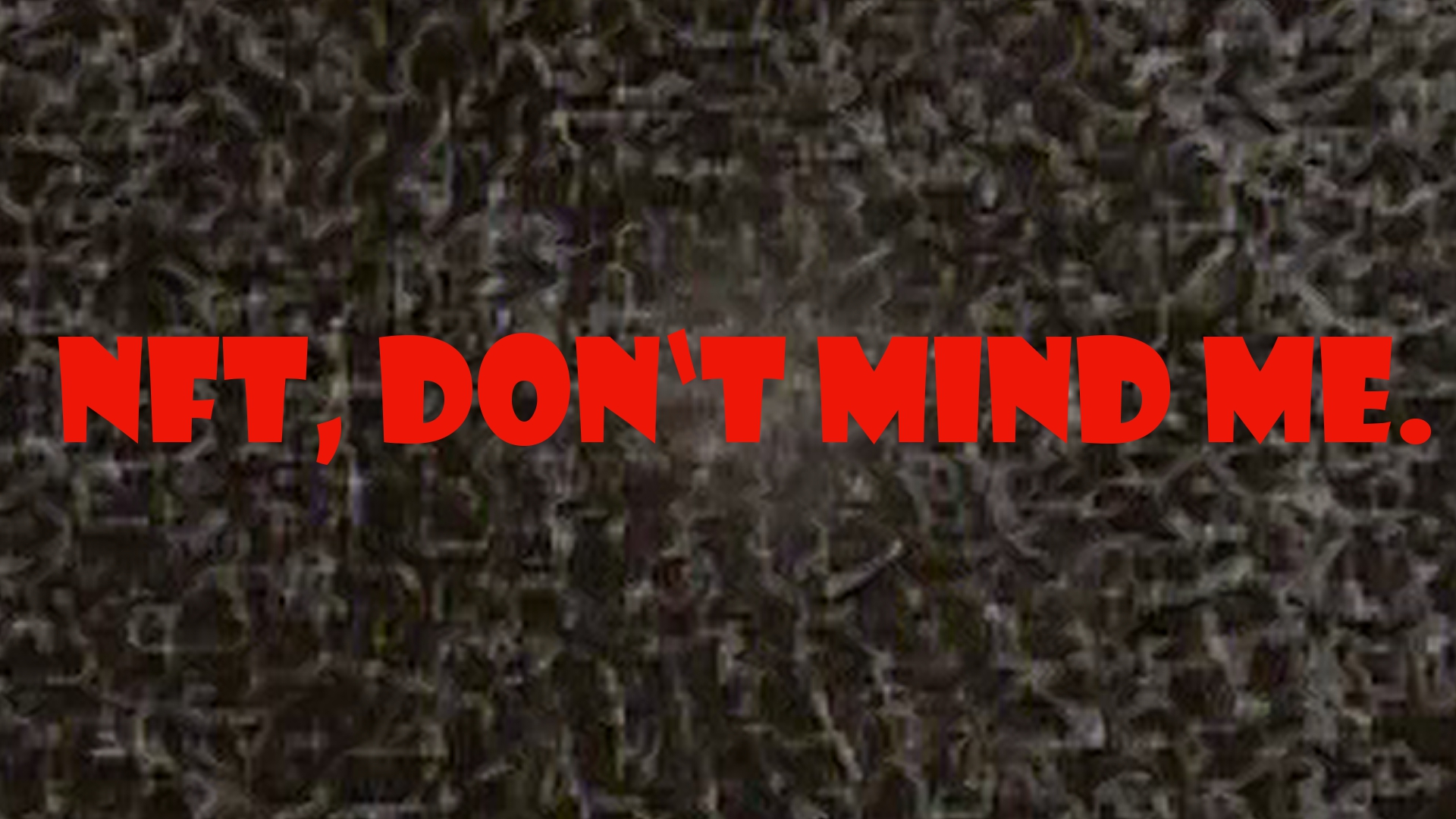 Verhalten Sie sich leise, leise, leise.
(Live Talk)
Live on Art Claims Impulse, 27.03.2021 8pm (CET)

*Use headphones to watch the trailer.

Video of the exhibition




With Verhalten Sie sich leise, leise, leise, ART CLAIMS IMPULSE focuses on online live streaming exhibitions. Individual artworks by Marc Aschenbrenner, Jörg Piringer and Wolfgang Spahn will be shown. The artists will be present to introduce their latest artworks. The livestream will be streamed on our Facebook and Instagram page at the same time. You will have the opportunity to ask questions and comments during the performance to us, or to the Kulturforum of the Austrian Embassy.

*The event will be held in German.
Supported by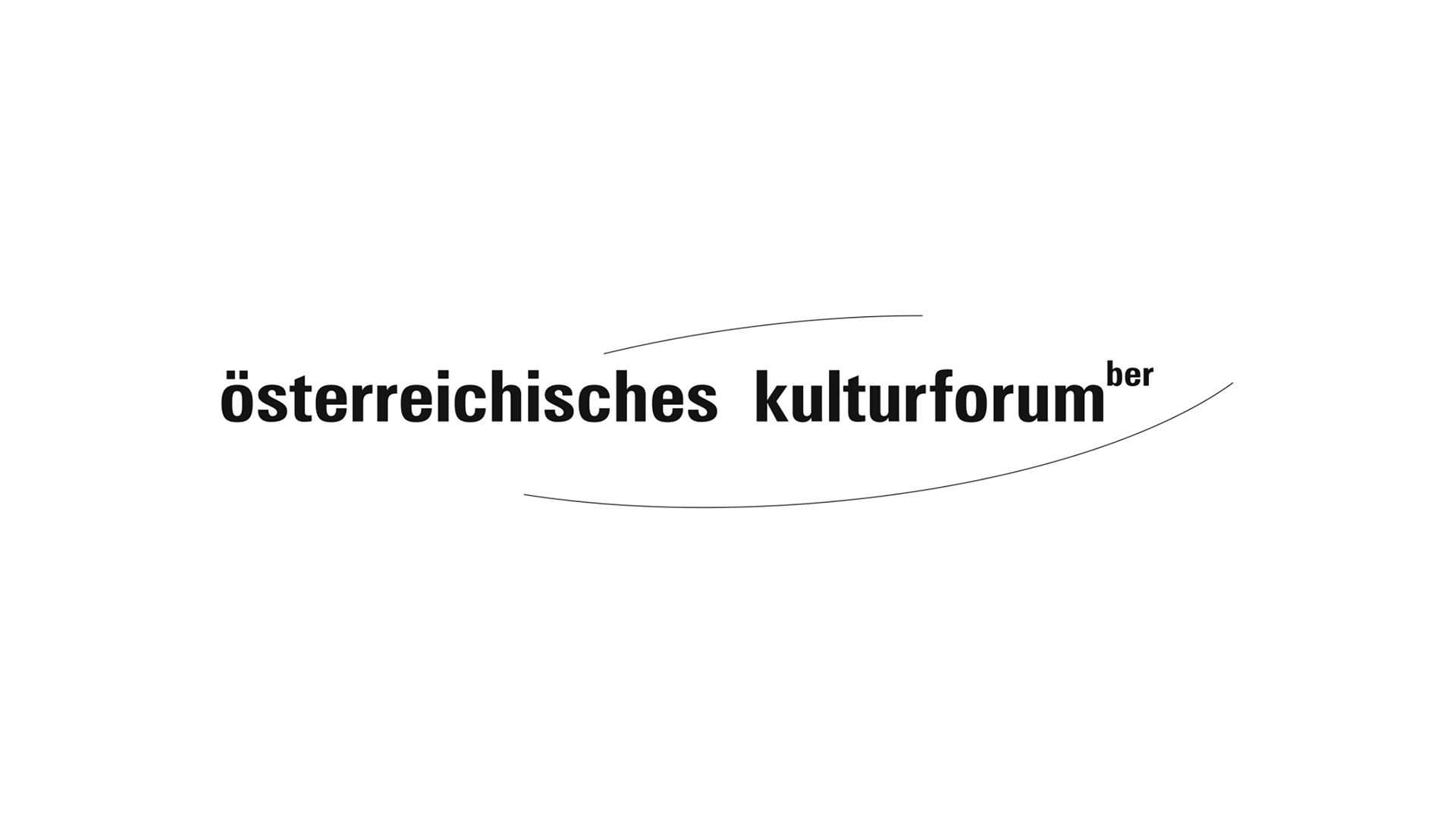 The Kulturforum Berlin is the cultural institute of the Republic of Austria in Germany. It supports Austrian cultural workers with the aim of promoting the dialogue between Austria and Germany in the fields of culture and science and is also available as a service point for establishing contacts and networks in Germany. For example, it offers artists, cultural workers and scientists living in Germany the opportunity to introduce themselves and exchange ideas with each other via the NETWORK AUSTRIA on the website of the Cultural Forum. More information about financial support and the NETWORK AUSTRIA can be found here: www.kulturforumberlin.at





"Welt, gute Nacht" (World, good night.)
(Duo-Exhibition)

05.12.2020 - 19.12.2020 (*Originally until 21.12.2020. Closes earlier due to new Corona lockdown, unfortunately)

Opening 4pm - 7pm
Opening times during exhibition 3pm-7pm (Screening of the artwork)

Due to Corona regulations we will screen the video art work on the large windows.
Drawings and fine art prints will be visible from outside.

Appointments can be made.

Exhibition location:
feldfünf, Fromet-und-Moses-Mendelssohn-Platz 7-8, 10969 Berlin


Shir Handelsman, (Tel Aviv)

Marc Aschenbrenner, (Berlin)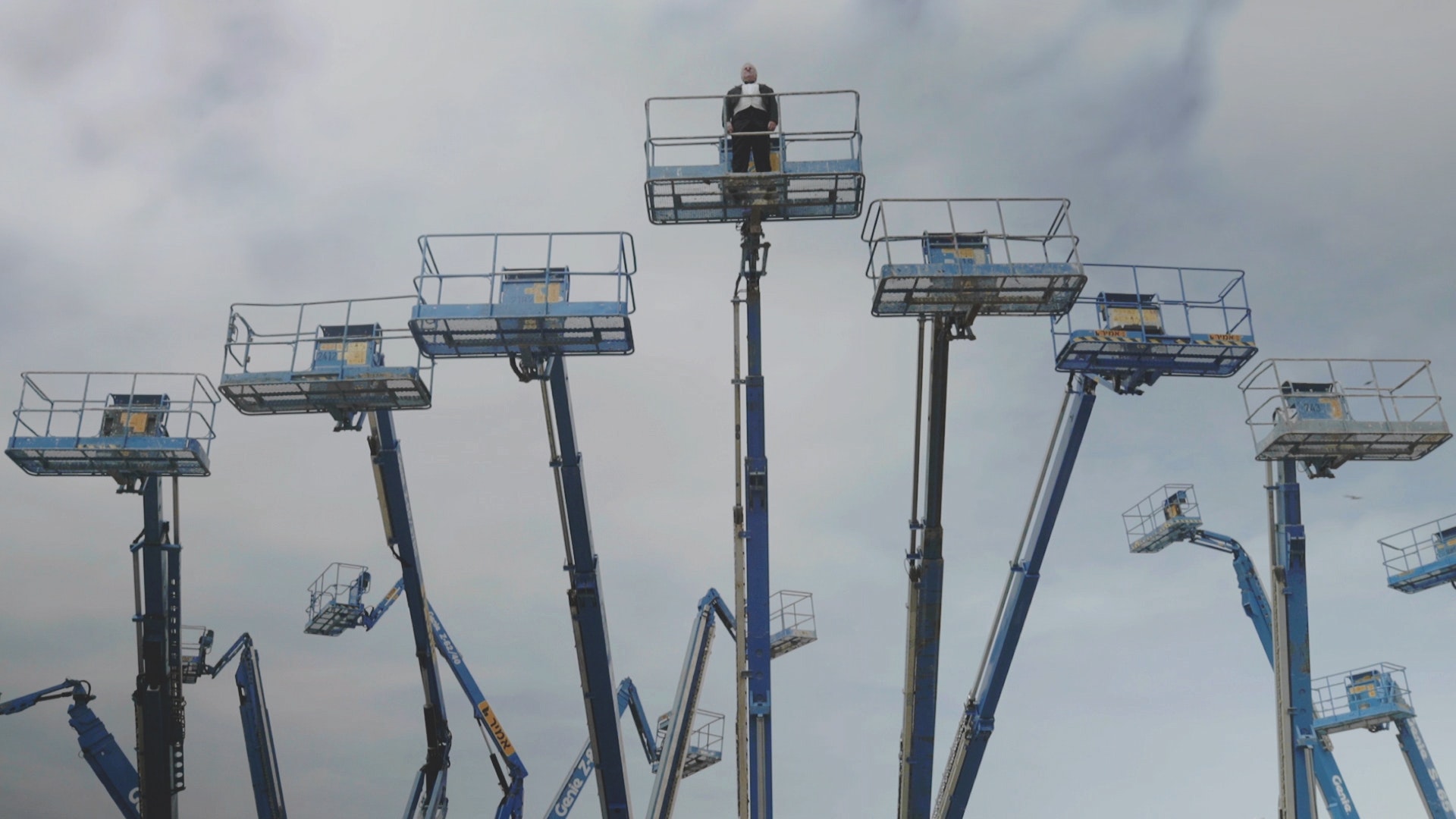 "Recitative", by Shir Handelsman, Video Art. Courtesy of the Artist.

In our last exhibition in 2020, the year which is extremely influenced by Corona, we are showing the exhibition "World, Good Night" with works of the artists Shir Handelsman (Israel) and Marc Aschenbrenner (Austria). Although not all of the works were created during this period, they still well embody some facets of the spirit of the times of this period, which represents a caesura that has lost its lightness. The works embody on the one hand the gravitas of this situation and on the other hand the absurd, the eccentric that more or less shapes all our lives. They are both consolation and warning. What remains is the hope that after the night a bright day will dawn and the nightmares will have vanished.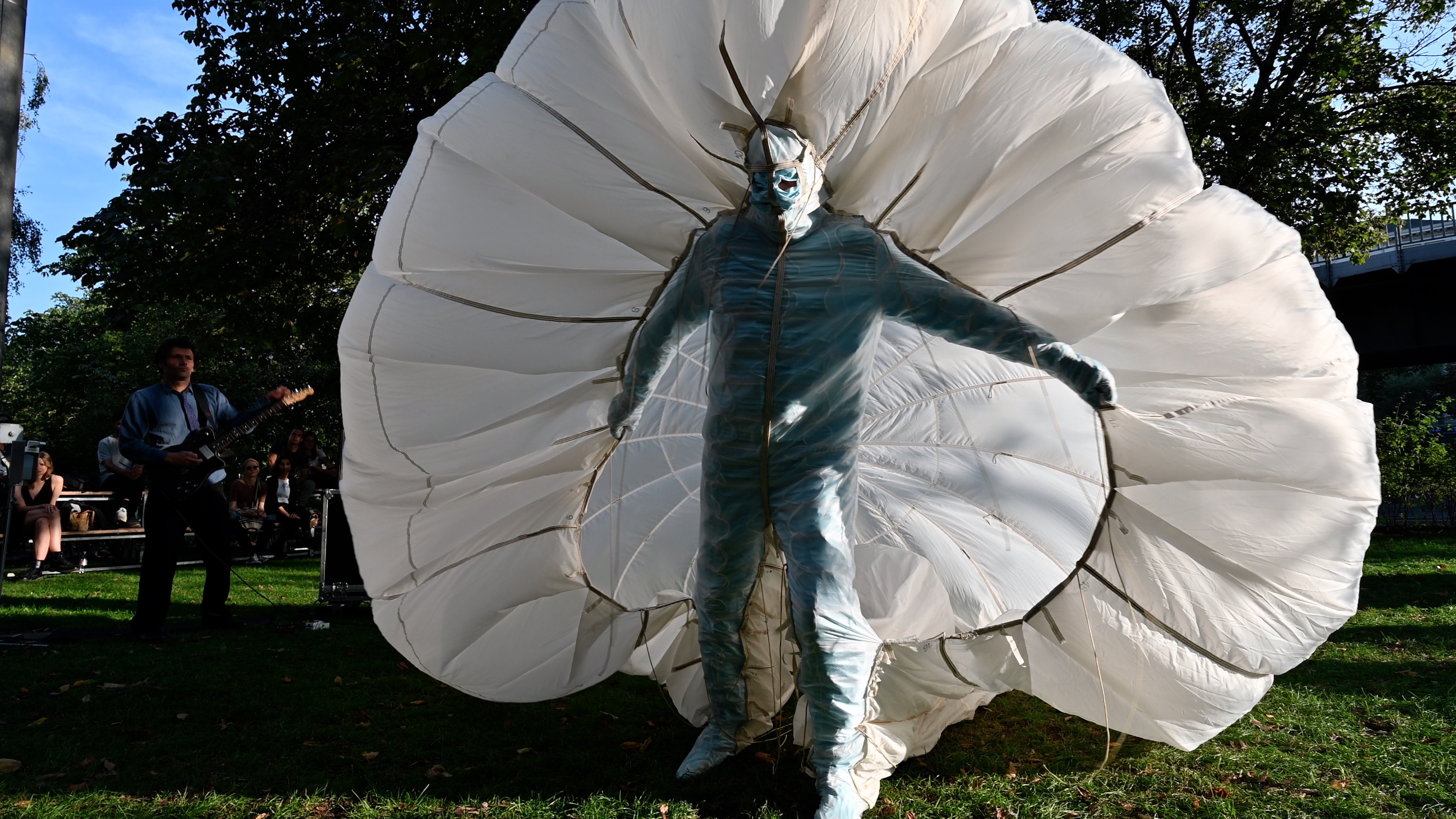 "Healing" , by Marc Aschenbrenner, video still from the performance in Hau 2 Berlin.



Supported by: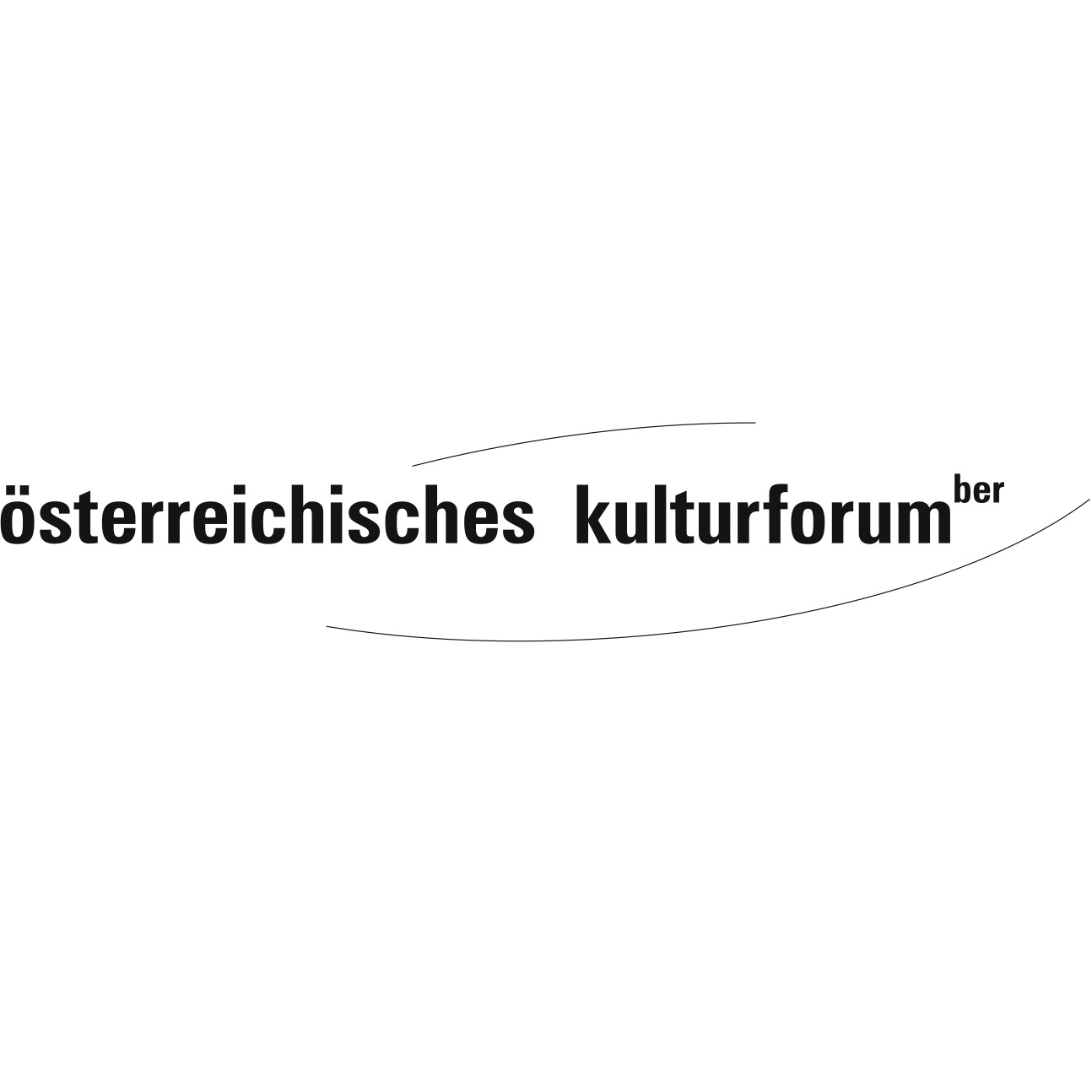 He Told Me to Remain Silent
(Duo-Exhibiton)





Opening: Thu 09.07.2020 | 4:00-7:00 PM
Exhibition: 10 – 30.07.2020 | Tue - Sat 12:00 - 06:00 PM


Supported by: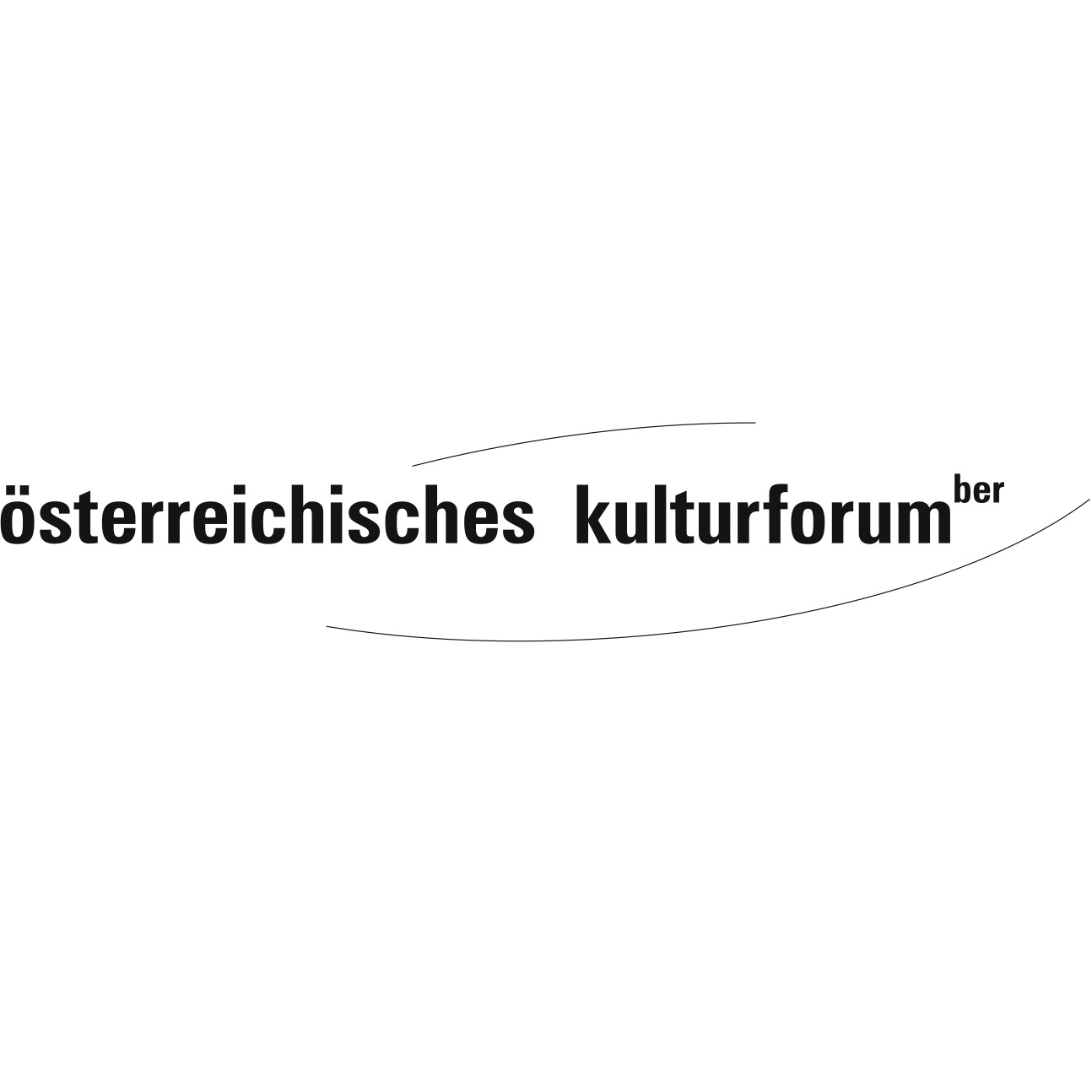 In our last exhibition before the summer break we show art works by Dave Ball and Jörg Piringer. Both artists deal with the visualization of language. Jörg Piringer calls himself a "digital poet". He programs his computer to generate sound poems, to write independently and creatively. We have had him in our program since he won the ZKM App Art Award 2012. His exploration of language and poetry has now led him to be nominated for this year's Ingeborg Bachmann Prize.

Dave Ball, shortlisted for the Berlin Art Prize in 2016, has taken on an unimaginable performance project: he visualizes a myriad of words of the Concise English Oxford Dictionary according to rules he has established. We followed his path since he first joined the art residency program at Art Claims Impulse in 2008. In this exhibition, we show individual sequences of A, B, C and D.

Our curation shows two different positions (Jörg Piriniger: digital works, Dave Ball: drawings, illustrations and photos), thus creating a dialogue on the subject of language visualisation.

"He Told Me to Remain Silent" is our response to Wittgenstein's last sentence in his treaty "Whereof one cannot speak, thereof one must be silent", which we question with the artworks by Dave Ball and Jörg Piringer, who both offer an open and individual interpretation of language.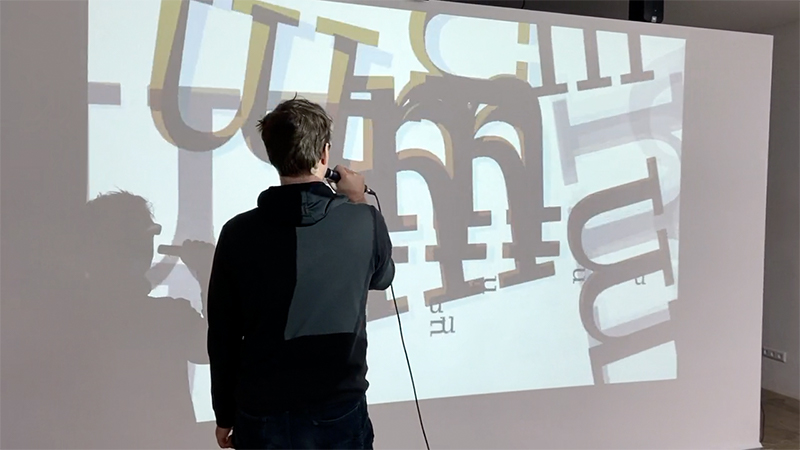 partikel, by Jörg Piringer

partikel - an interactive immersive text-sound installation

partikel is a reflection on the attempts to establish pervasive voice control for devices and means of transport on a large scale. In contrast to so-called personal assistants such as Alexa or Siri, however, partikel is not concerned with subordinating one's own speech to the utilitarian computer system and its exploitation models and at the same time adapting one's own language to the machine, but rather with expanding the sound and speech possibilities of the voice and exploring new forms of expression. It is an interactive dynamic text-sound installation in which the audience control the visual and acoustic events through their voices. Everything reacts to each other: the sound influences the image and the image the sound. The audience can control the complex behaviour of the sounding letters with pitch, sound quality and volume of their voice and experiment with them with relish.

Short Bio


Dave Ball

A to Z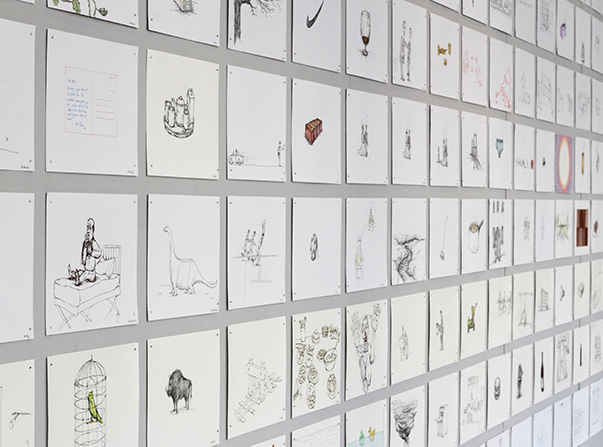 A to Z is an umbrella work comprising a series of successive semi-independent projects defined by a particular letter of the alphabet; each introduces some new conceptual parameter or media restriction, whilst adhering to the basic parameters of the overall work. The work originally developed out of an interest in utilising randomness as a generative tool, inspired in part by a well-known technique for encouraging lateral thinking, which is to pick a word at random in the dictionary and apply that to whatever subject-matter is being investigated – thus breaking out of the constraints of conventionally linear, logical thought. A to Z deliberately pushes the rationale behind this technique to an absurd level, where there is nothing left except the non-linear thought; divorced of any context, the efficacy of the operation is called into question. What remains is a farcically large collection of sequential images, whose meaningfulness is undermined by the excessive faith in semiotic cogency that drives the project's relentless marrying of words and images.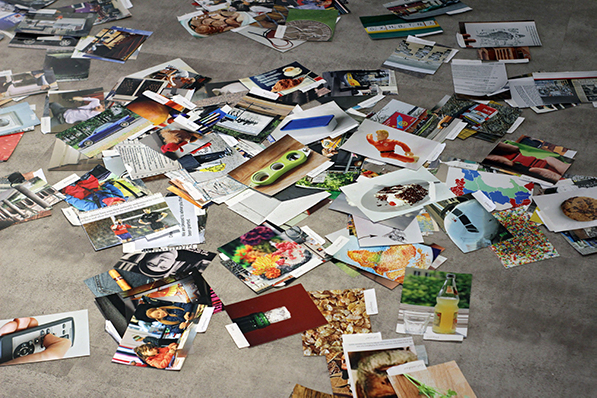 A to Z Letter C, by Dave Ball

Short Bio
Exhibition: 10 - 30.07.2020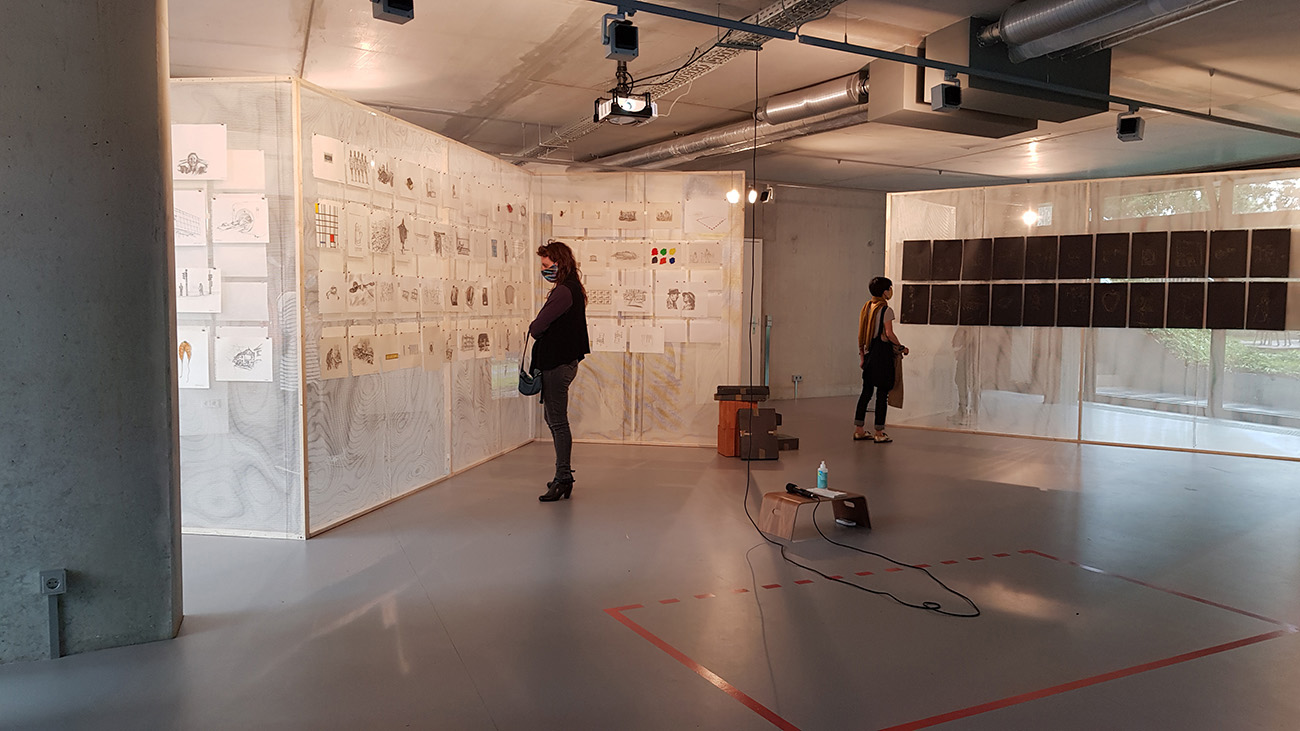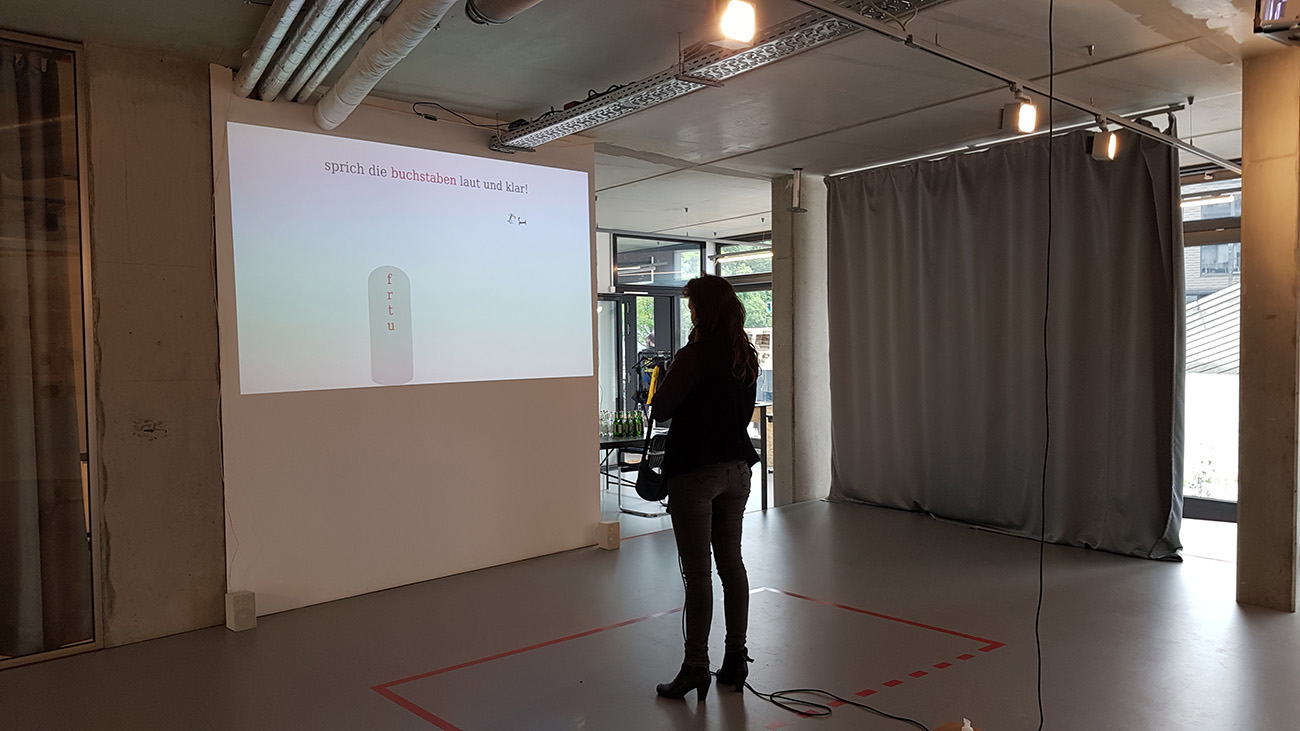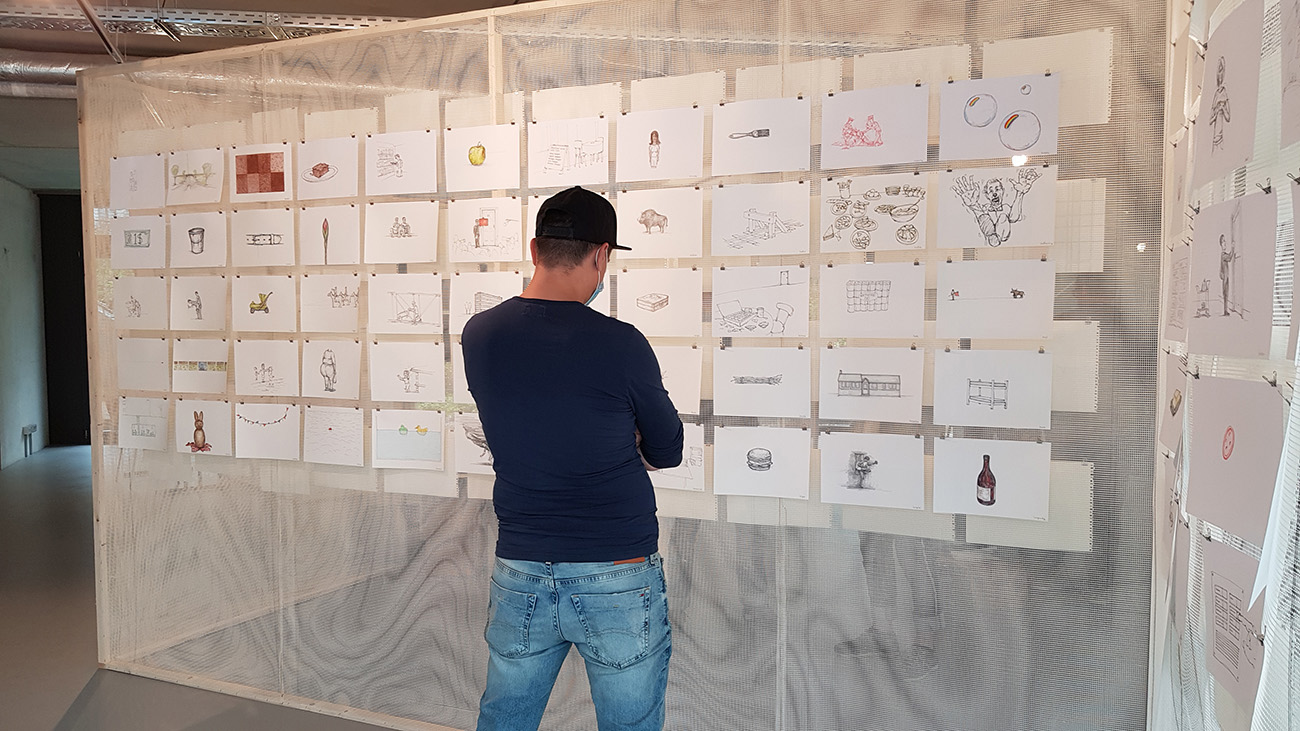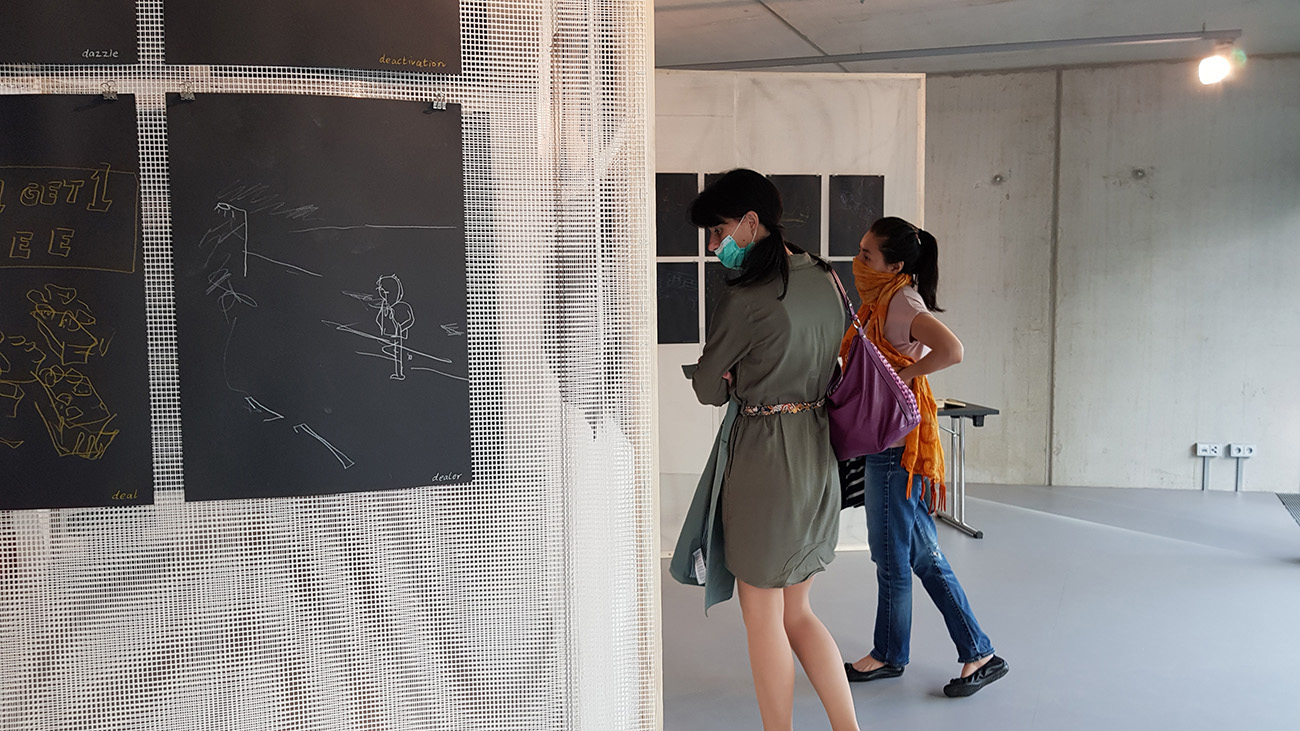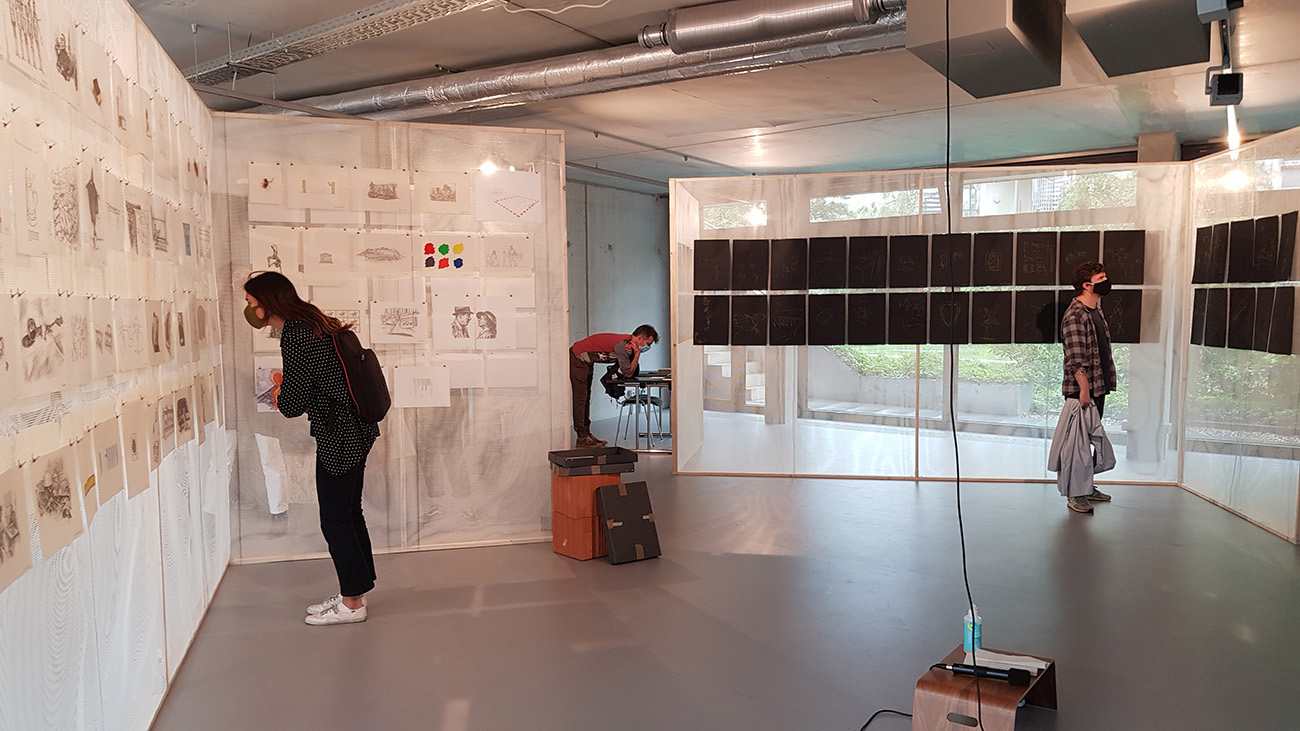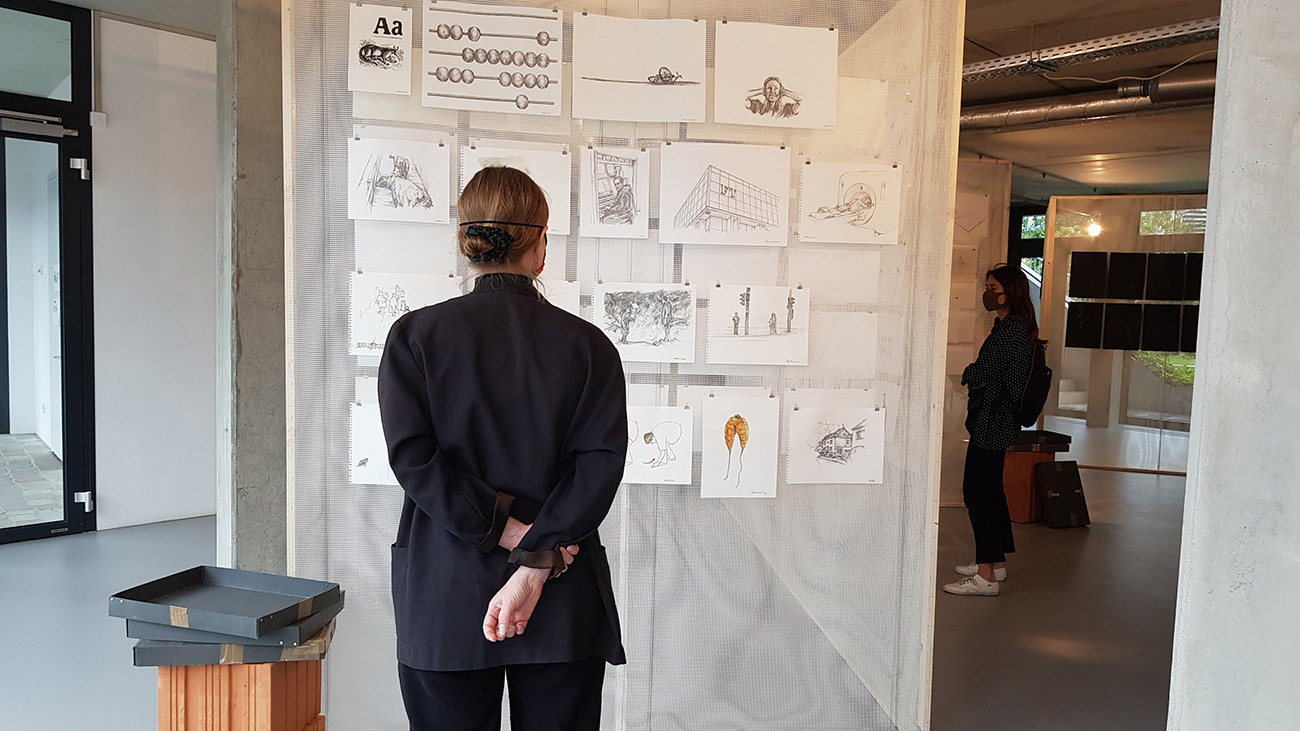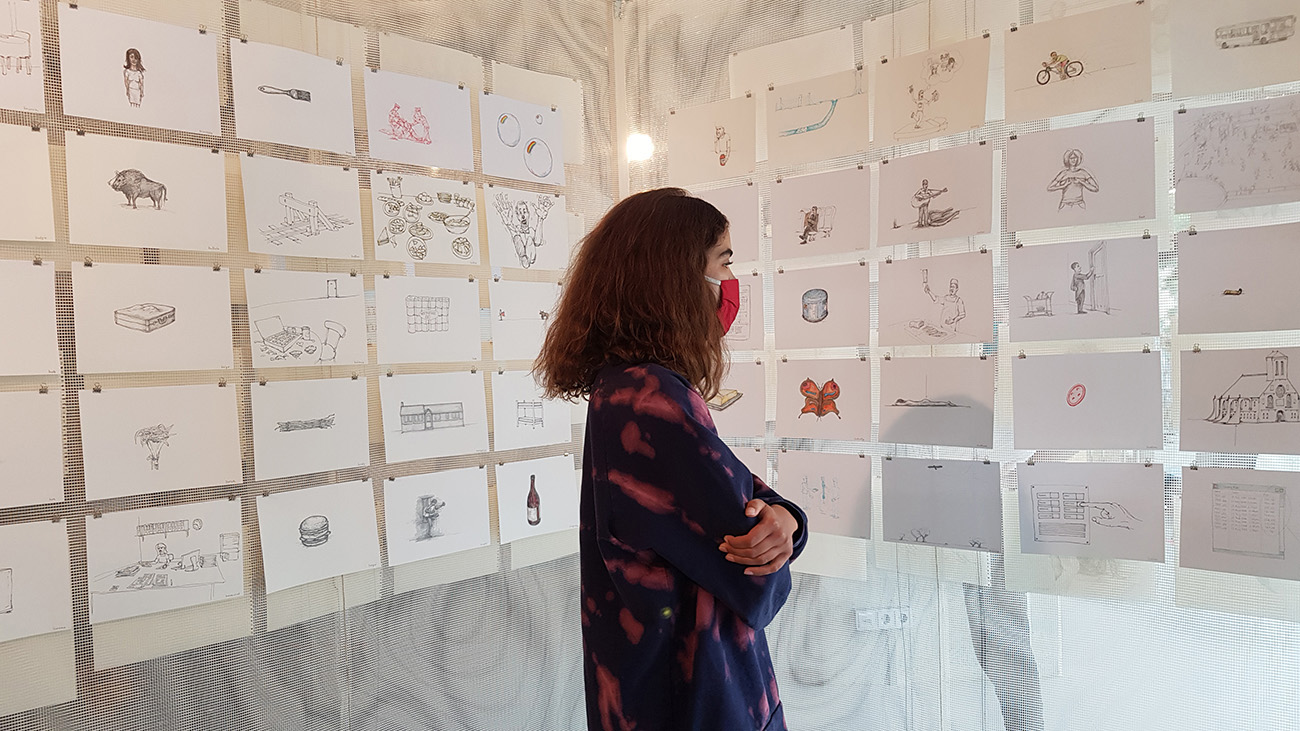 On frail ground.
(Duo Exhibiton)

Curated Art Claims Impulse
Exhibition: 19.05.2020 – 31.05.2020
Location: feldfünf Berlin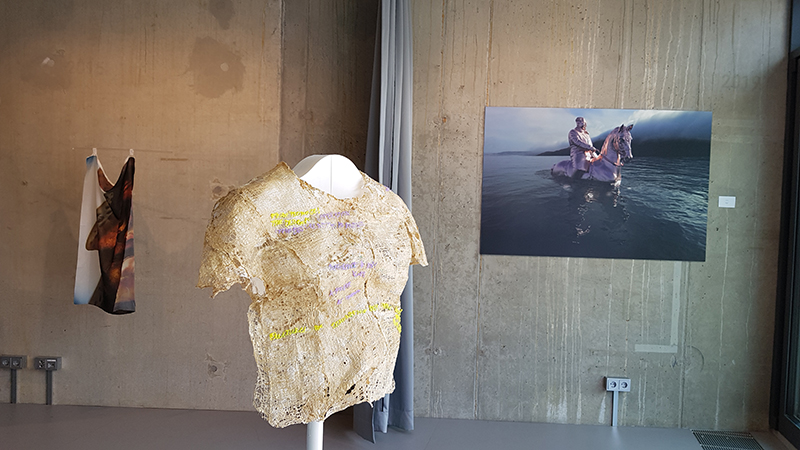 *Please read the exhibition notes below in the text!


In the exhibition "On frail ground", works by the artists Petja Ivanova and Mihai Grecu are set into a dialogue..
Artists:
Petja Ivanova
Mihai Grecu
The tenor and the undertone that the works of art have, could be described as the 'creation of an existential feeling'; a feeling of fragility, of imminent collapse. Rigid monuments of an ideology expressed in cement are attacked by forces of nature and show their last absurd steadfastness. Barren surfaces show fragile shining traces of human existence. Delicate derma structures are clothed and protected by a polysaccharide material inherent to fungi, arthropods, and molluscs, which leads to the creation of a new hybrid. Are we at the beginning of a changing materialism and repositioning in the Anthropocene?


Bio:
Petja Ivanova

Petja born in Shumen, Bulgaria and based in Berlin, Petja graduated from the University of Arts Berlin in the class for Computational Art/Generative Art in 2015. In her trans-disciplinary practice she combines archaeology, biology, physics, computation and the poetic in order to promote the 'poetic method' as a counterweight to the socially dominating 'scientific method', understanding this practice in non-linear relation with Fluxus & Avantgarde. She runs Studio for Poetic Futures and Speculative Ecologies out of a little caravan in Berlin. Early in her artistic work with electronics and sensors she began to include mythological approaches, the magical and non-quantifiable to analyses these connections in terms of deep time of media/technology. Being a bit frustrated by the simple causalities in quantification she turned to overcoming the conceptual divide of what is natural and what is technological by working with crystals and electronic circuits and later on also with plants, microorganisms and now insects and bacteria.


Mihai Grecu

Mihai was born in Romania in 1981. After studying art and design in Romania and France, he has been pursuing his artistic research at the Fresnoy Studio of Contemporary Arts. Recurring topics such as environmental crisis, political allegories, new technologies and catastrophes articulate the whole of his exploration of mysterious and subconscious beginnings. These visual and poetic trips mix several techniques and may be seen as propositions for a new dream-oriented technology. His work has been shown and awarded in numerous film festivals (Tribeca, Locarno, Rotterdam, Festival of New Cinema in Montreal) and exhibitions ("Dans la nuit, des images" at the Grand Palais, "Labyrinth of my mind" at the Cube, "Video Short list: the Dream Machine" at the Passage du Retz, "Studio" at "Les Filles du Calvaire" Gallery).

Exhibition: 19.05.2020 – 31.05.2020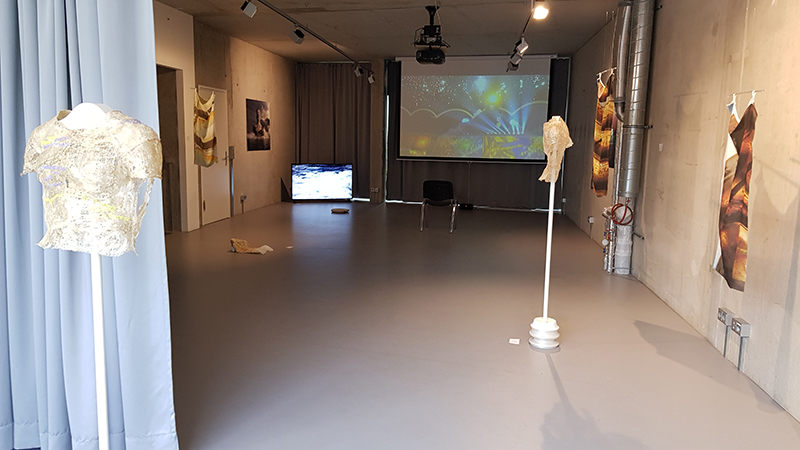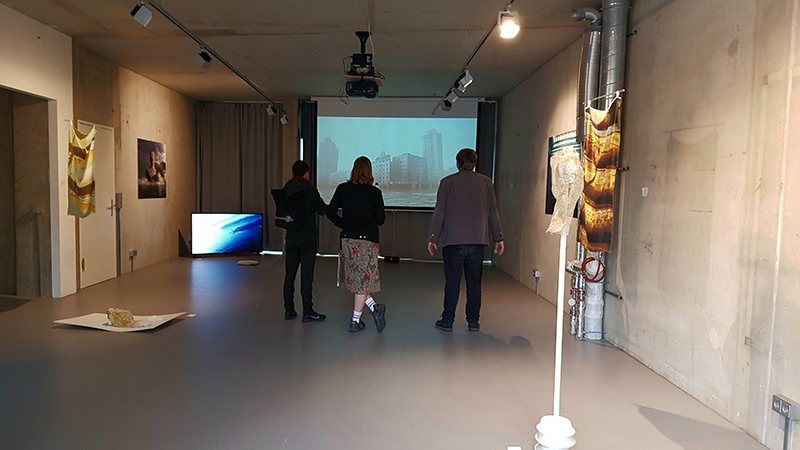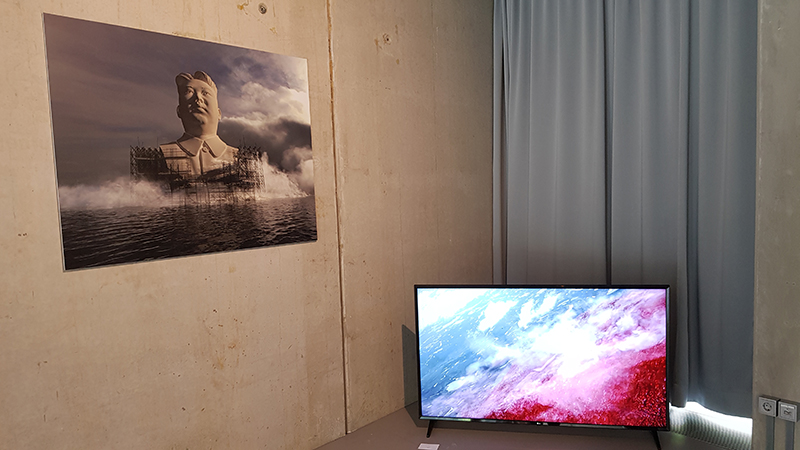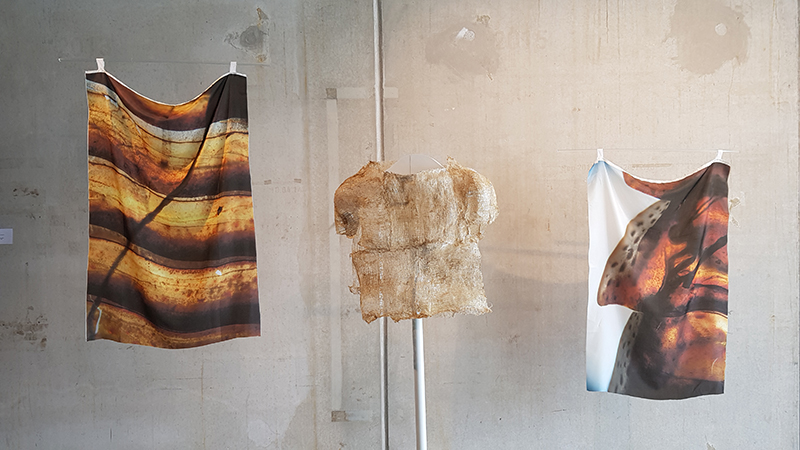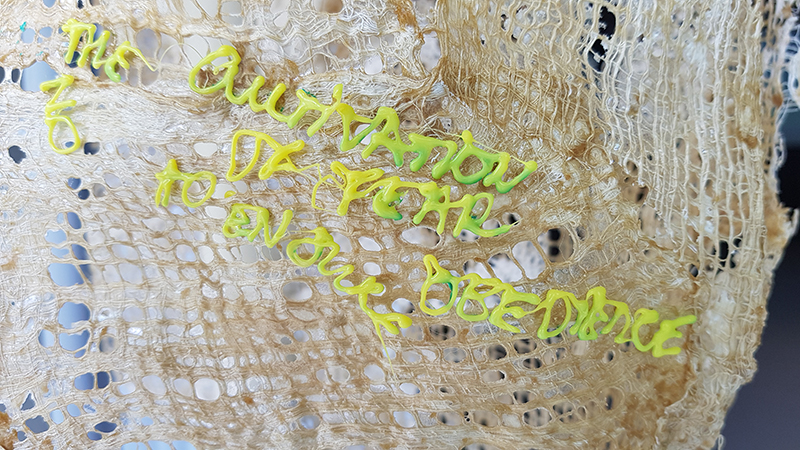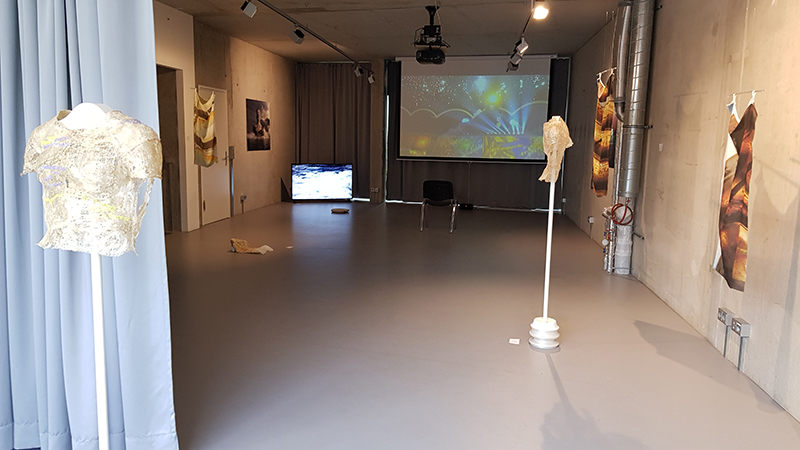 Location
Open Map

Projektraum 4

feldfünf
Fromet-und-Moses-Mendelssohn-Platz 7-8
10969 Berlin



Important Information!
Due to Corona regulations and to avoid overcrowding the room, there will be no opening. Attention change! Due to the new relaxation of the Corona regulations, no more bookings will be necessary.
Rules for visiting the exhibition:
Only mouth and nose protection.
No more than 4 persons are allowed in the room at the same time.
The 1.5 meter distance rule to the next visitor applies.
 Self-Similar and Strange, Wolfgang Spahn
Strange Attractors, 2019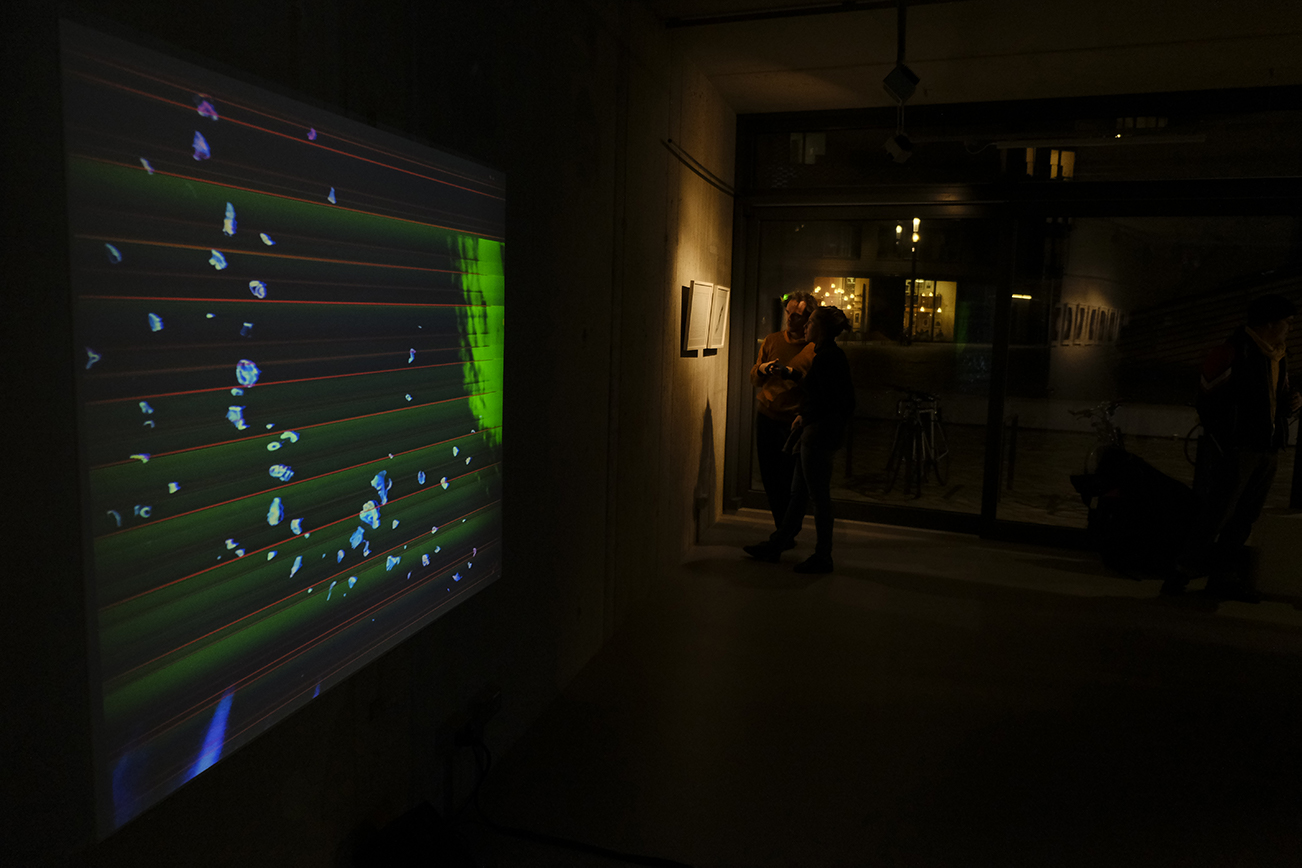 Courtesy Art Claims Impulse


a Lorenz System controlled by an other Lorenz System, 2019
Ever since the mathematician Benoit Mandelbrot geometrically described structures in nature as 'self-similar systems' in "How Long Is the Coast of Britain? Statistical Self-Similarity and Fractional Dimension" a paper published in 1967, fractal structures have remained a subject of artistic enquiry. Strange attractors in their quality of chaotic fractals constitute together with self-similar structures an important part of chaos research, and feature as core and lead theme of the installation.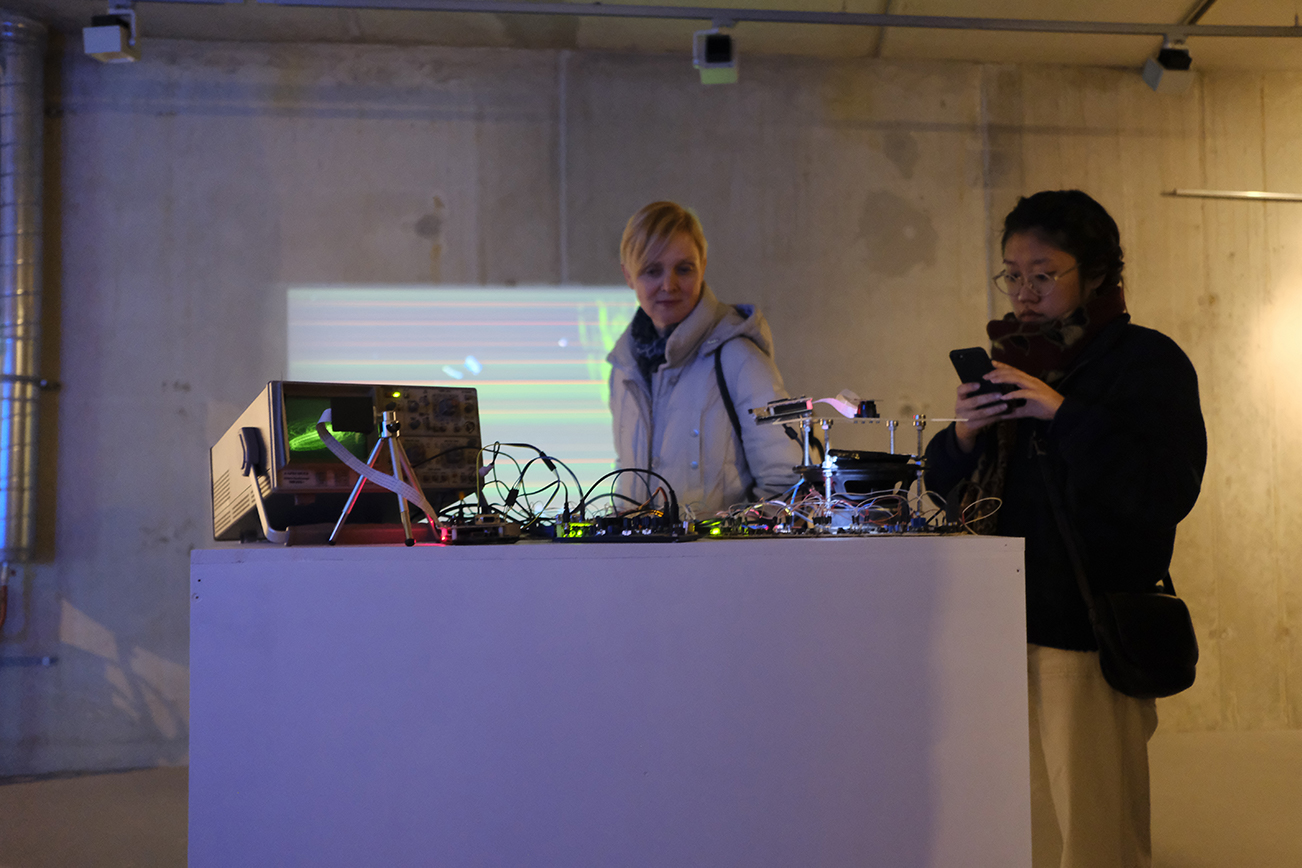 Courtesy Art Claims Impulse


"Strange Attractors" is about a generative system for sound and projections based on the analogue computer Confetti (developed by the artist) that calculates these Strange Attractors.
"Strange Attractors" rises the question if climate can be predicted, described by Julia Slingo, and Tim Palmer in Uncertainty in weather and climate prediction.
The title of the work refers to the mathematical term of the same name (David Ruelle / Floris Takens, 1971) borrowed from chaos theory which describes physical laws of chaotic behaviour in dynamic processes. Based on strange attractors it's possible to for instance to mathematically describe turbulent currents of liquids or gases that cannot otherwise by analytically captured due to their complexity and level of randomness. In the installation two Lorenz Attractors are used to generate the sound as well as the visuals.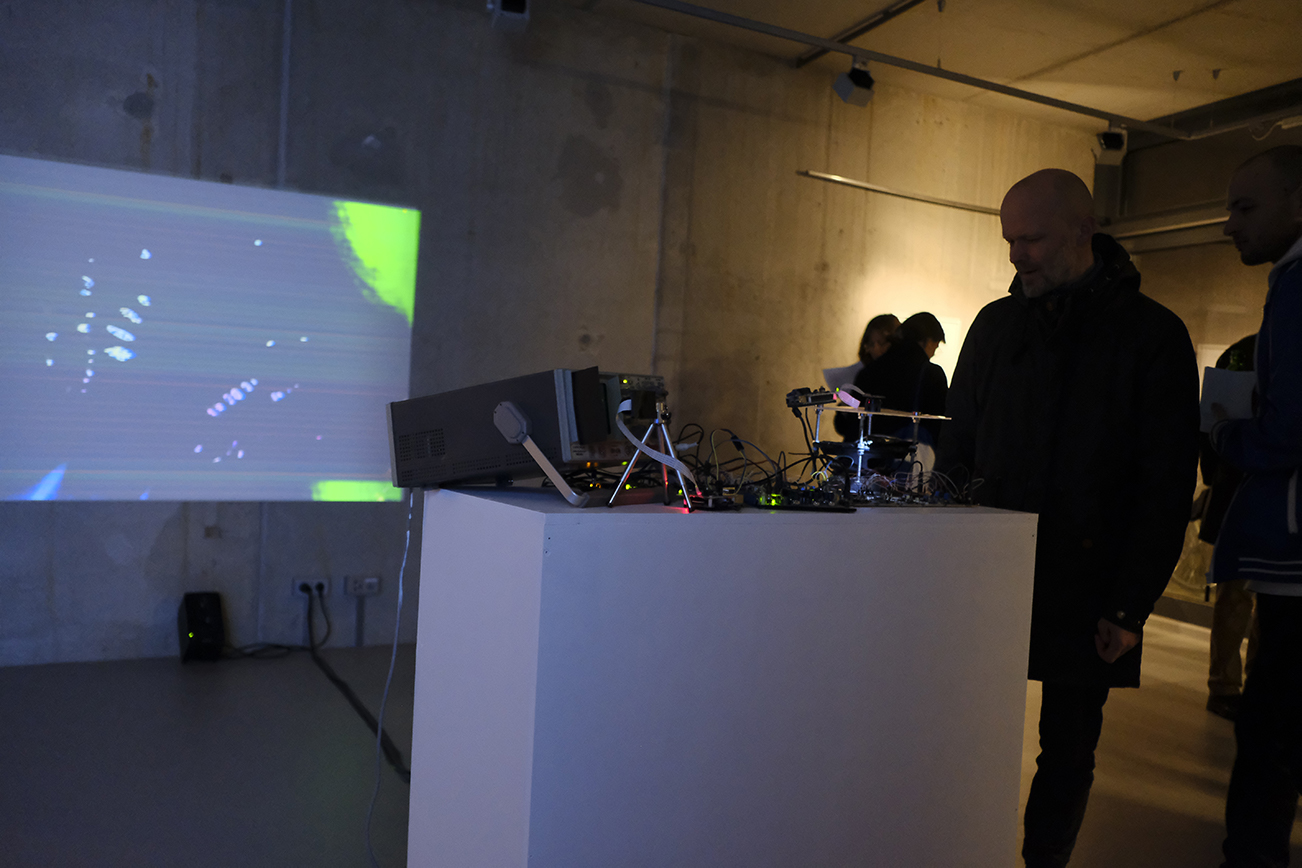 Courtesy Art Claims Impulse


The work raised the question of the artistic definition of boundaries in a space which in fact is determined by coincidence. Strange attractors are defined among others by the fact that they always establish a limiting framework or an according order within which the actual chaos can take place. This means that – at least from a mathematical perspective – haphazardness and chaos are enabled by a framework that creates an order, because without this framework any conceivable chaotic system would rise ad infinitum, and by doing so would escape observation and description. If this thought were transferred to art, it would mean that artistically created chaotic systems would not be visible or audible. Accordingly, the installation raises the question whether the artists themselves create the framework that creates the order, allowing the work to emerge 'haphazardly'.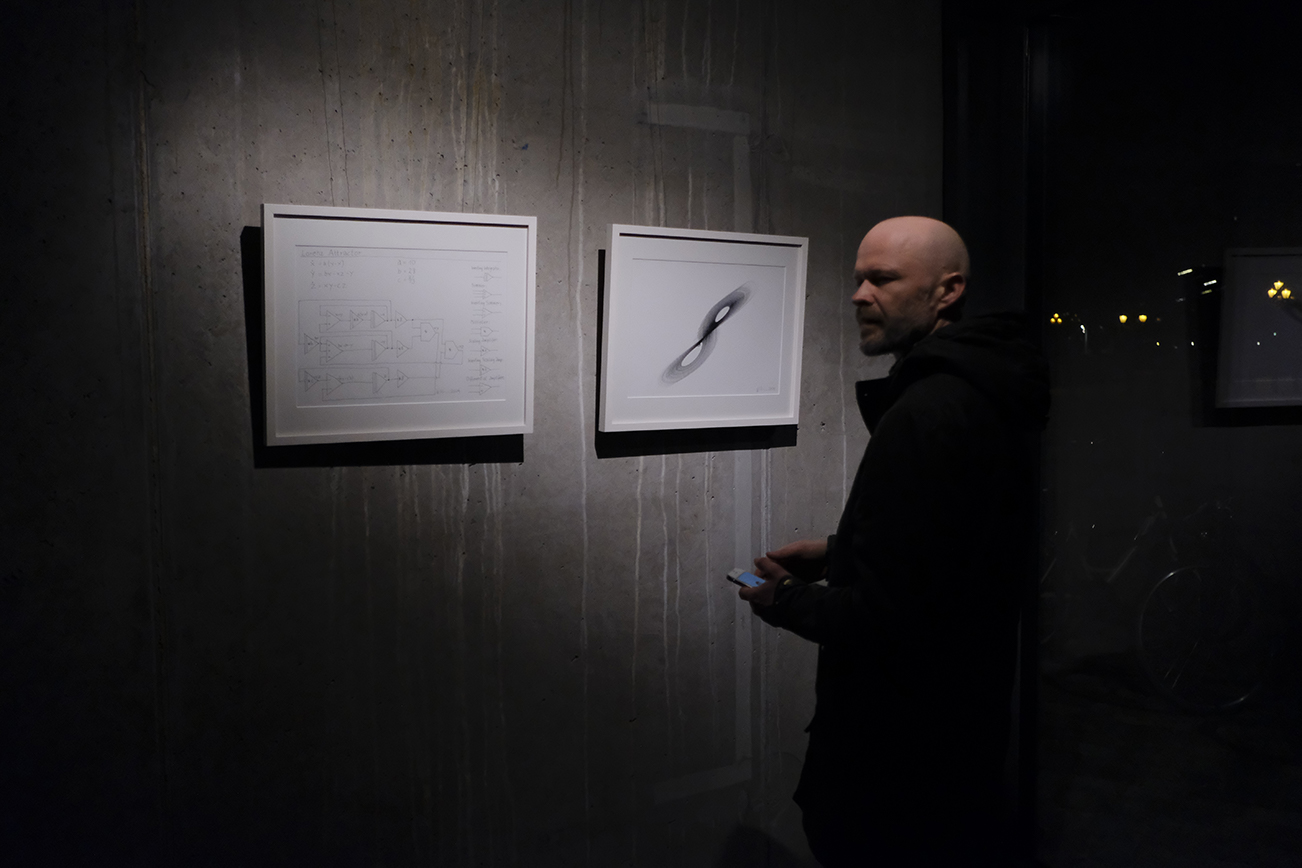 Courtesy Art Claims Impulse

The work was show in the exhibition "Self-Similar and Strange" at Art Claims Impulse in Berlin, 2019.
 The Artwork is avaible in the ACI-Shop.
Its organic if you have a closer look, 2017.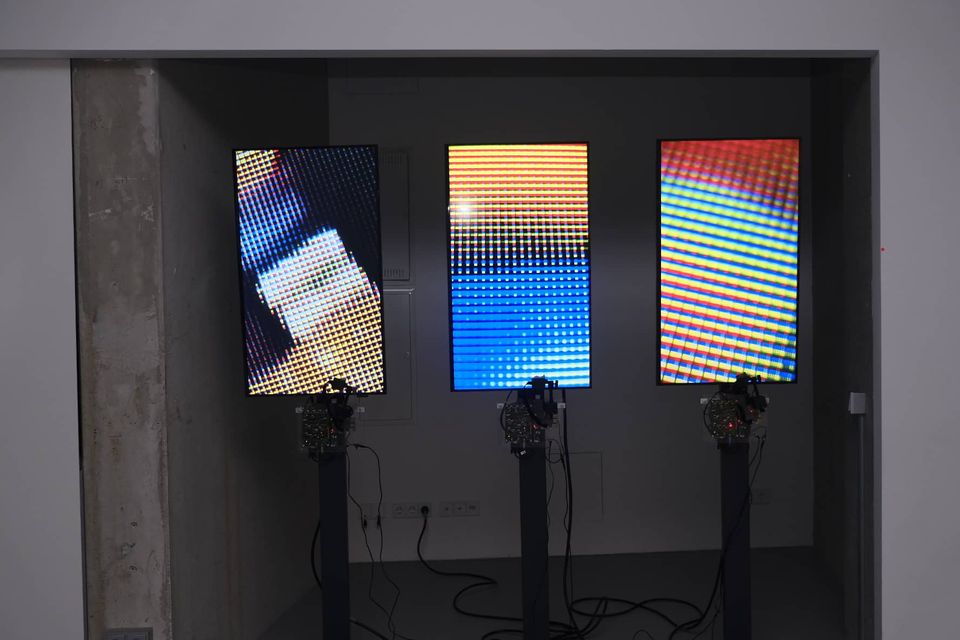 Courtesy Art Claims Impulse

The audio-video installation It's Organic If You Look Close Enough by artist Wolfgang Spahn aims to deconstruct the so-called perfect surface created in the virtual sphere by contemporary digital technology. By exploring the surface of OLED monitors through macro film, the camera makes visible the frayed edges of the Organic Light Emitting Diodes (OLEDs). This creates images that would not be visible to the naked eye: The supposedly homogeneous perfect squares are actually uniquely shaped, frayed and uneven when approached with the macro lens.

A triptych of three OLED monitors, each equipped with a Raspberry Pi camera, shows patterns created and re-created by macro-films of the frayed pixels. Thus, each monitor is both source and display of the patterns generated in an endless feedback loop. These patterns are manifold, as macrofilms magnify their objects, performatively generating changes in terms of structure, color, and dimension of the images.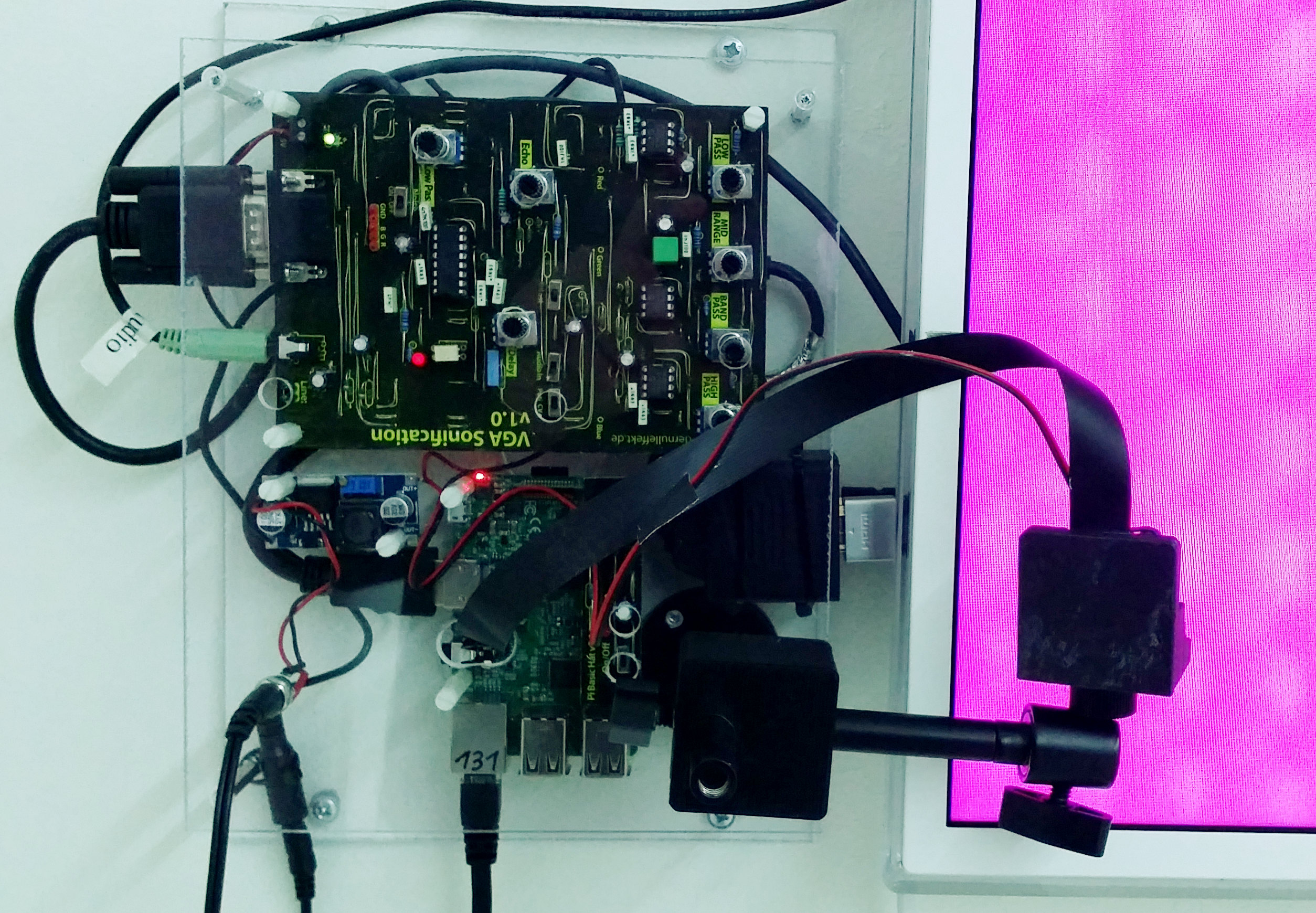 Courtesy of the Artist


In this respect, the installation speaks both to the organic structure of OLEDs and to the analog technology that is part of the digital interfaces. In doing so, it creates disillusionment: the purely digital surface can only exist as an abstract reality within the virtual sphere. The moment digital data is made accessible - whether through the use of monitors, cameras, or any technology that allows data to be stored, shared, or visualized - the pure digital surface is interrupted by the hardware of the interfaces, which always contains analog technology.

Nevertheless, the installation also includes virtual space. The VGA (Video Graphics Array) input signals of the OLED monitors are tracked and their audio amplified and streamed. In this respect, the imprecise sound resulting from the organic images will be publicly available in the virtual space. The sonification of the data can be understood as interference: organic material interferes with the perfect surface of the abstract virtual sphere.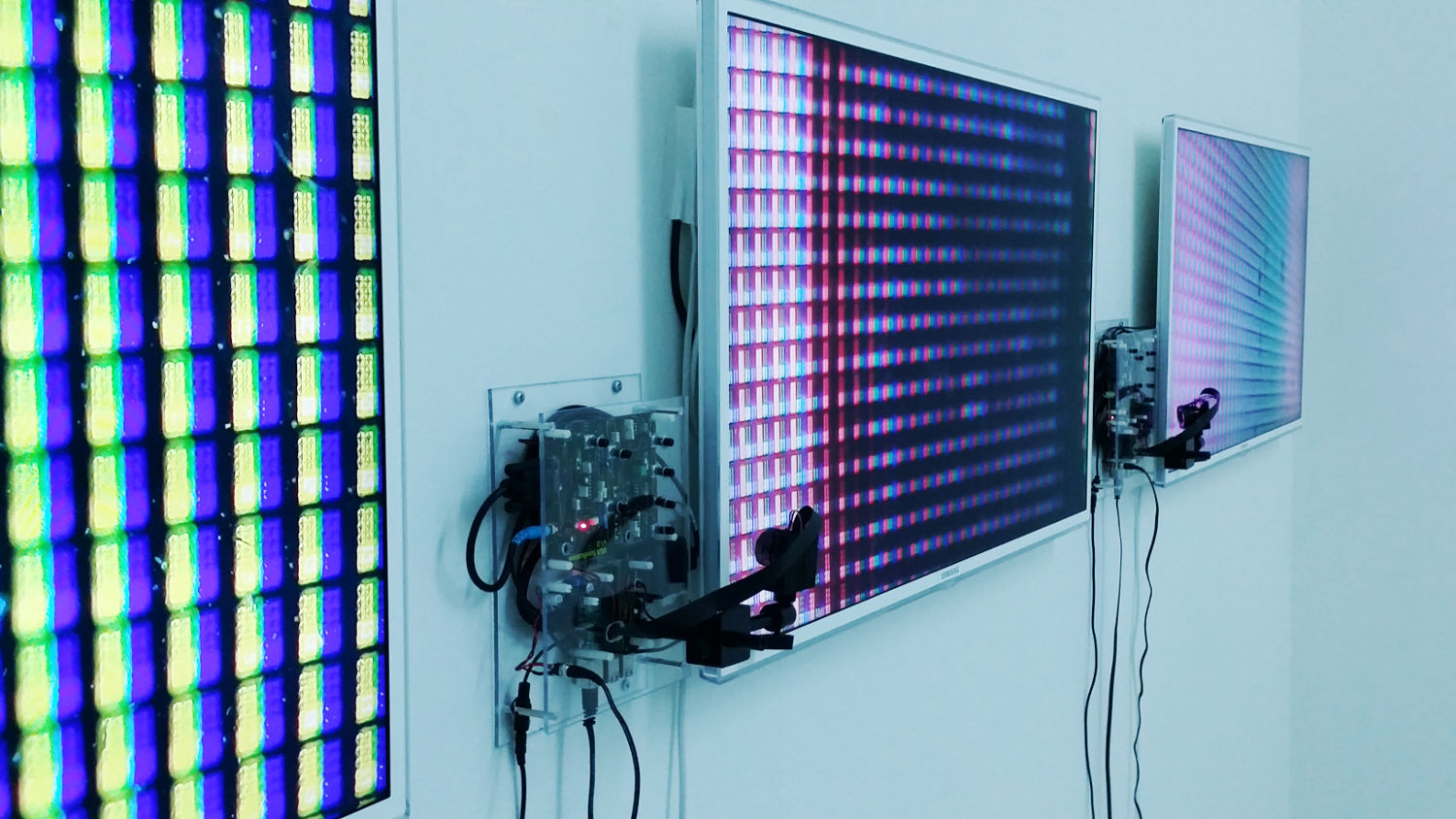 Courtesy of the Artist



The Artwork is avaible in the ACI-Shop.
Bruch | Stücke


With Bruch|Stücke II ART CLAIMS IMPULSE places a focus on Live Performances. In Contrast to the first edition the second edition shows performance that are carried out live or were recorded and documented during their presentation. While the first edition presented choreography based video art work, this time ACI shows artwork that interacts with its surroundings, incorporates them and therefore contextualises it.





06.Januar 2015, im Theater im Palais

Starting: 8pm, 20:00 Uhr

www.theater-im-palais.de


Marc Aschenbrenner:
"Shopping"
2013, 7.14 min
Kamera: Knut Klaßen


Wolfgang Spahn:
"Entropie"
Live Performance


Jordan McKenzie:
"Interior DIE"
from the series "minimal interventions"
Recorded Performance
2003, 12 min
"At Arm's Length"
from the series "minimal interventions"
Recorded Performance
2006, 12.17 min
Infinite Livez
Live Performance
+ Illustrations

----

Bruch | Stücke places media art in direct relation to the discursive nature of the theatre without functioning as a supplement of the theatre production.

*Bruch | Stücke is a new series created by ACI | Art Claims Impulse, that we place outside the usual gallery context. We show Media Art, Performance and Installation.
ACI
Bruch | Stücke

On September the 18th ACI | Art Claims Impulse starts a new art experience, a new form of art presentation.
We take the media art in a discursive area. An area that was ever filled with drama, debates and provocation.
Into the theatre.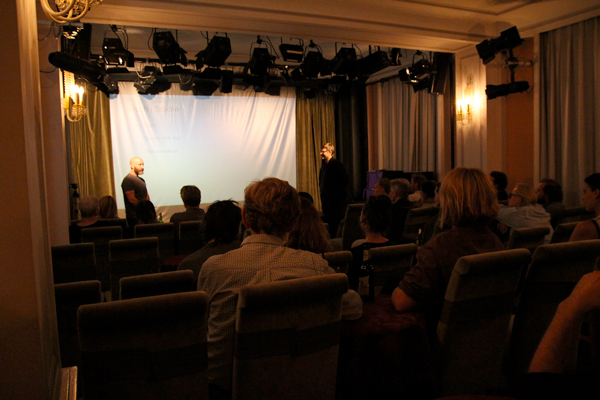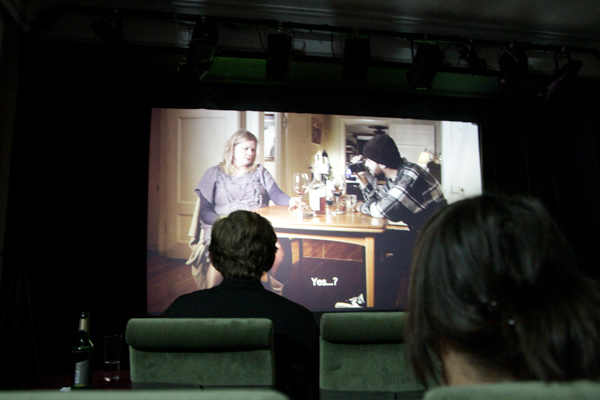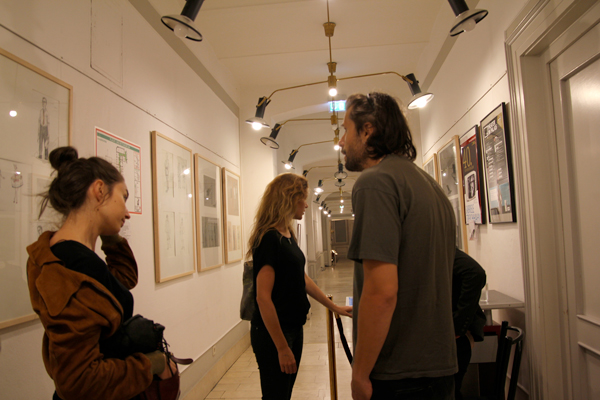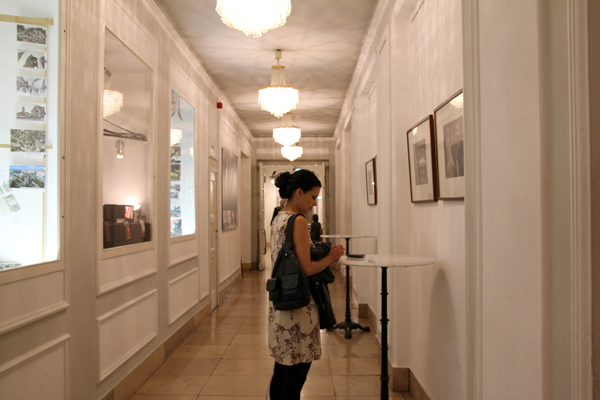 There have been theatre projects for some time that interweave the boundaries of fine arts with theatre. Interweaving video art and sound art with classical theatre has been very well accepted when it comes to contemporary theatre productions, although video art and sound art was rather used as a supplement for the theatre production.
Bruch | Stücke places media art in direct relation to the discursive nature of the theatre without functioning as a supplement of the theatre production.

*Bruch | Stücke is a new series created by ACI | Art Claims Impulse, that we place outside the usual gallery context. We show Media Art, Performance and Installation.
ACI
BRUCH | STÜCKE

18.September 2014, im Theater im Palais
www.theater-im-palais.de


Per Teljer: "TESS"

2014, 26 min

Schauspiel: Josef Harringer, Hanna Ullerstam
Regie: Per Teljer


Jannicke Laker: "Boggie With You"
2014, 12 min


Mattias Härenstam: "Rekonstruktion"
Regie: Mattias Härenstam
2013, 21 min
Dazzling & Haunted
… the tenor and undercurrents in the art works could be described as reflecting a relentless quest, a haunt for perfection, for splendor, for recognition, for a vague promise for redemption… attrition is accepted as it is fuelled by the kind of humor and hope that defeats futility… the genuineness and intrinsic purity of the protagonists and situations cast a dazzling light on them, without moving them too close to pathos or profanity…
… dazzling & haunted expresses a condition, characteristics of human existence… the artists succeed in addressing them in an intriguing manner, providing a platform for the audience to reflect and self-reflect…


Artists:


Mario Asef, Eberhard Bosslet, Nia Burks, Sérgio Cruz, Flatform, Michelle Handelman, Silvia Lorenz, Jörg Piringer, Tom Schmelzer, Anna-Maria Sommer, Maria Vedder.




Sergio Cruz, H2O, Video, 2012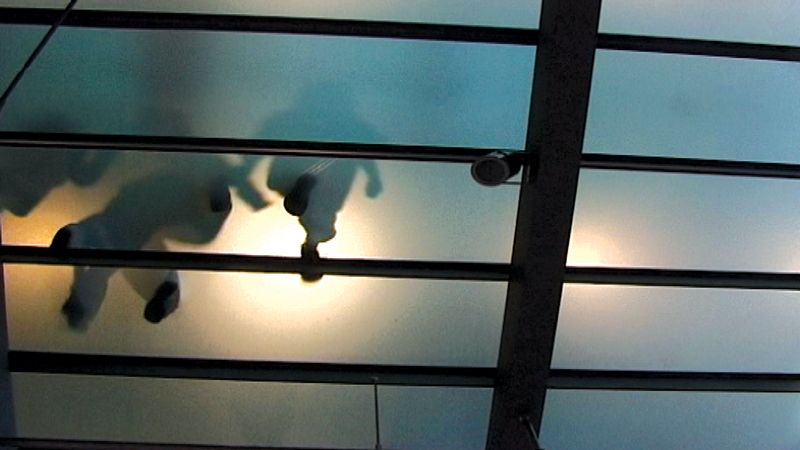 Maria Vedder, Schwelle/Threshold, 2010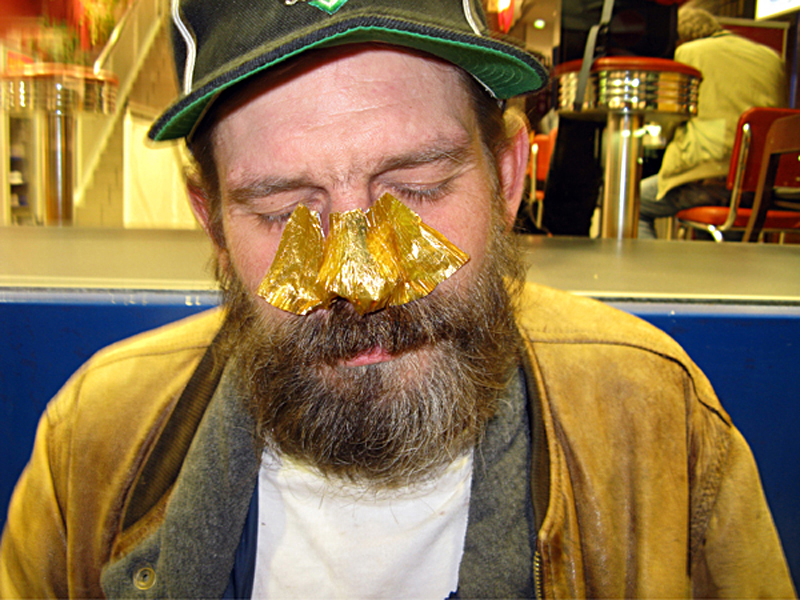 Mario Asef, Golden Nose, Mixed Media, 2009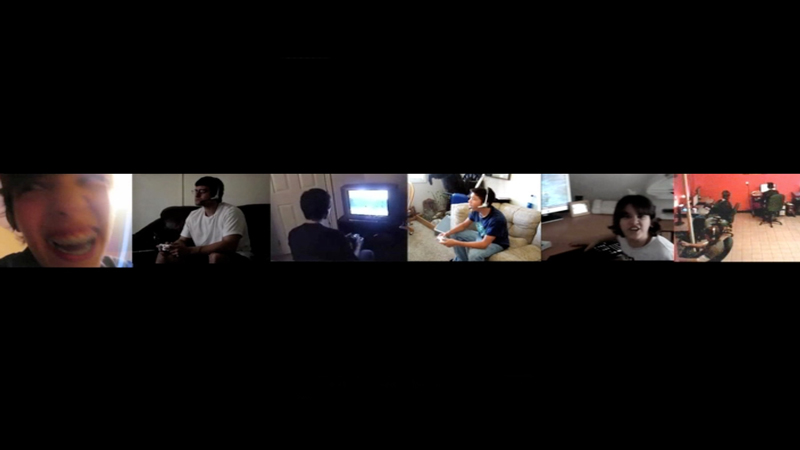 Nia Burks, Angry Gamers, Video, 2011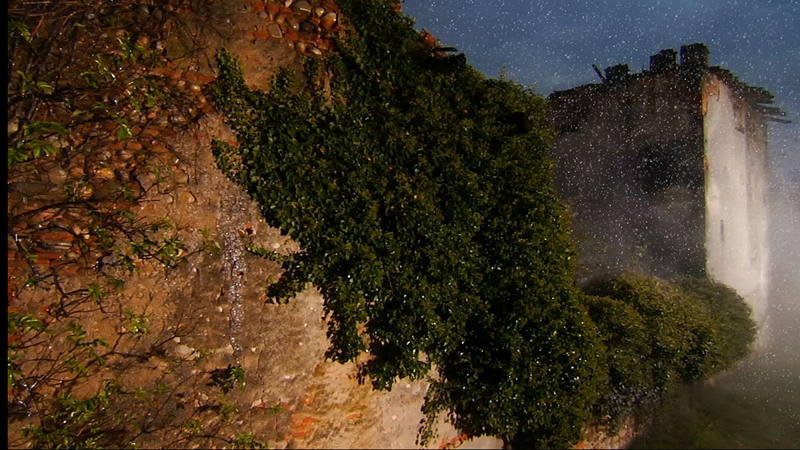 Flatform, Movimenti de un Tempo Imposibile, Video, 2012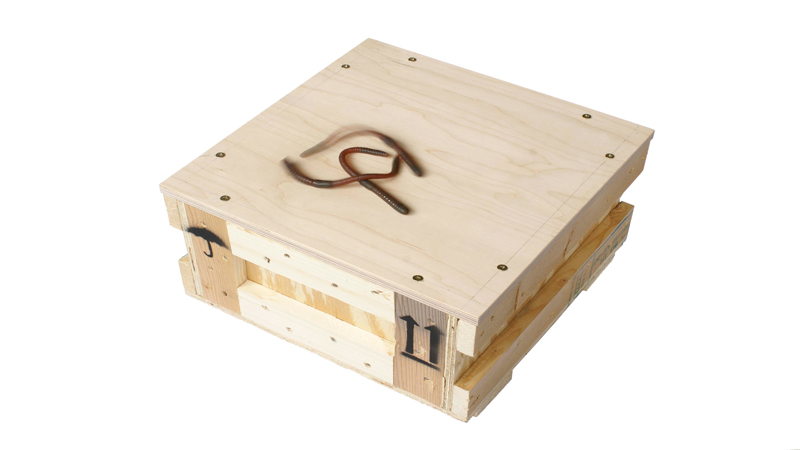 Tom Schmelzer, but I am a worm, Mixed Media, 2011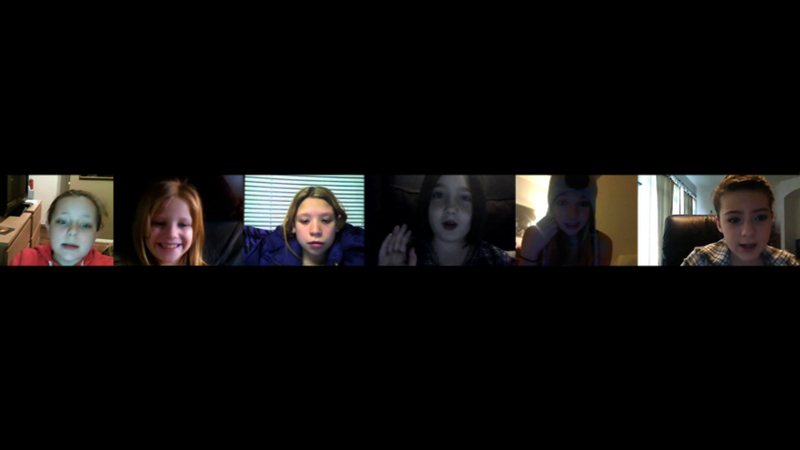 Nia Burks, Pretty or Ugly, Video, 2012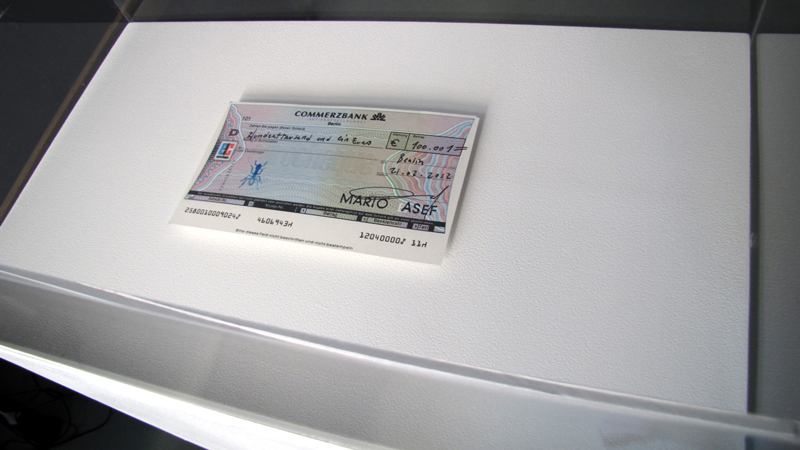 Mario Asef, Palindrom, Cheque, Stamp, 2012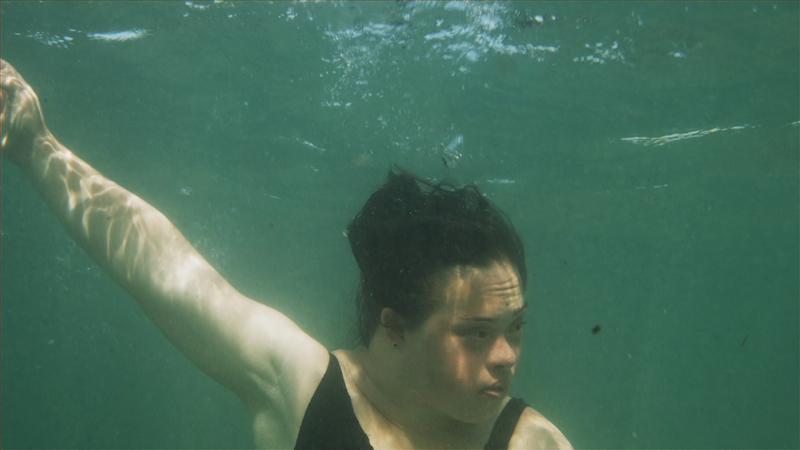 Sergio Cruz, Hannah, 2011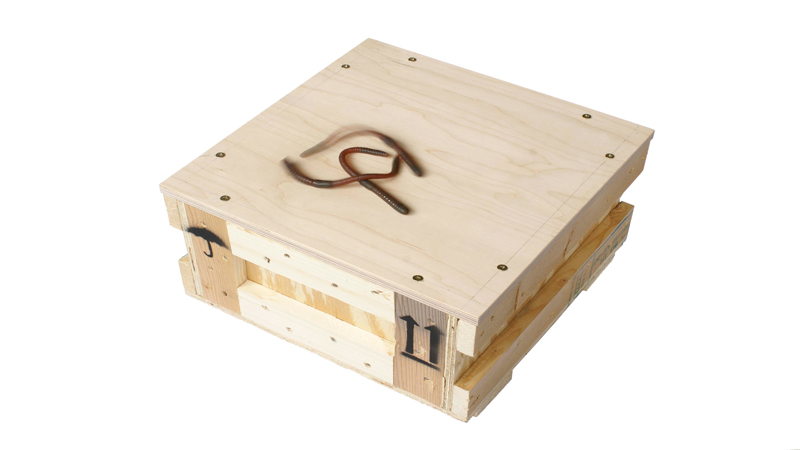 Tom Schmelzer, but I am a worm, Mixed Media, 2011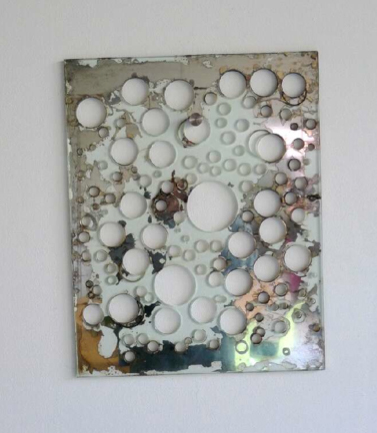 Eberhard Bosslet, Tumult B, Painting, 2012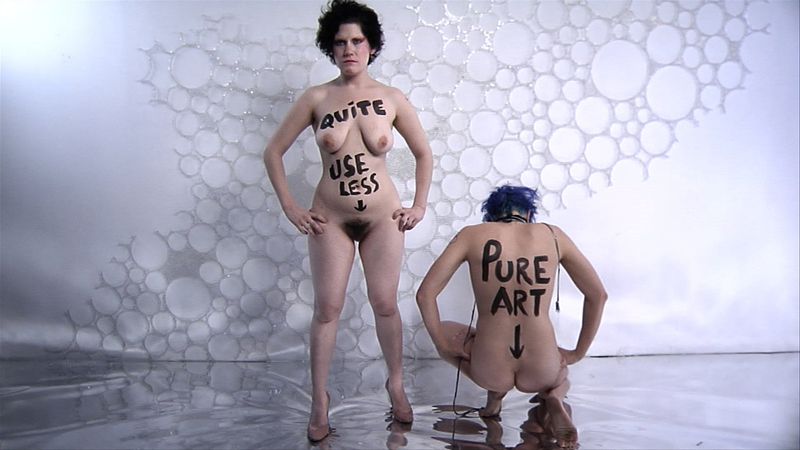 Michelle Handelman, Dorian - A Cinematic Perfume, Excerpt of the 60min Video, 2009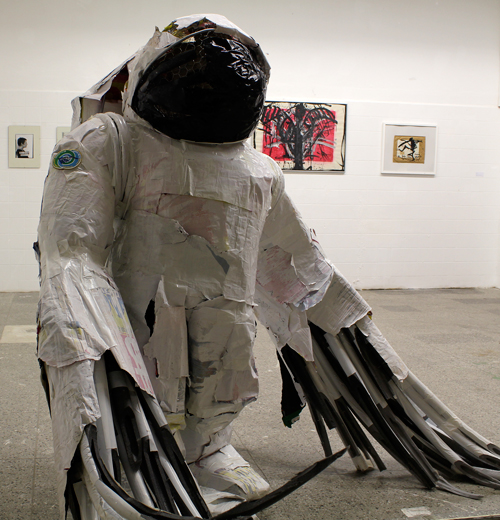 Silvia Lorenz, Ikarus, Sculpture, 2011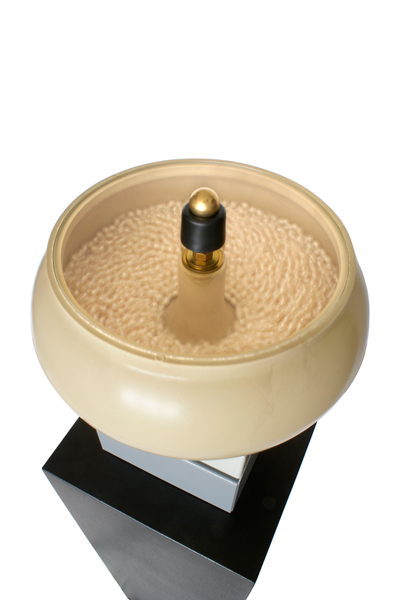 Tom Schmelzer, la danse – or Controlled Flight into terrain (CFIT), Installation, 2010
Reflective Interventions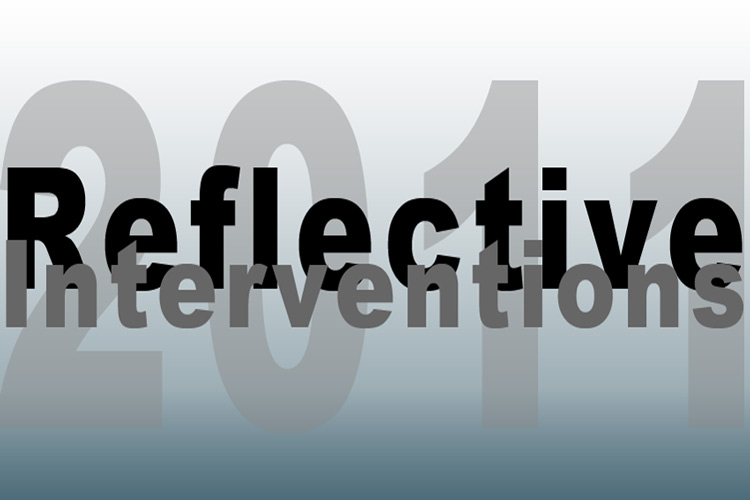 The series Reflective Interventions is a group exhibition curated by Art Claims Impulse, which presents art pieces that reflect contemporary discourse, which use interventions and interaction to open new perspectives for the audience. Art Claims Impulse is a satellite partner of transmediale for the second time with this exhibition series.
Reflective Interventions 2011 addresses the issues related to navigating and finding orientation within shifting and overlapping virtual and material environments. The expansion of virtual space, the ever more diverse possibilities of shaping it used by an ever larger number of people, and the cross-connections to the material space are sources of inspiration and impulse for many exciting changes that affect every area of society and human interaction. The new orientation that journalism currently experiences, the new definition of interaction between different existing and newly emerging actors, the increasingly interesting debates related to value and user rights that can lead to a potential new world order, are only a few examples. The exhibition shows a selection of artwork that reflects these developments in a particularly inspiring manner.
Marc Lee's work 'TV-BOT 2.0' shows in an impressive and exaggerated manner the flood of multimedia and multi-channel information hitting the viewer at any given time. With this work, the artist takes part in the complex discussion about the role and definition of journalism, the excessive desire for real time or constantly updated information, and comments implicitly on the desire for filtering content and information in a shifting media landscape.
Francis Gomila's interactive work 'The Last of England' also deals with an excessive visual stimulation but sets a trap for the audience that has originally been developed with the help of eye tracking software. The reaction to the visual triggers lead the viewer to a point of no return as he is drawn ever deeper into a world of images while the trap is closing in slowly as the images gradually begin to disintegrate from within.
The interactive installation ' Topshot Helmet' by Julius von Bismarck also deals with the increasing trend for self-observation and self-reflection in a game-like futuristic manner, at the same time pointing subtly to the traps that come with the limiting bird's eye perspective that allows only a glimpse of the subject and his/her immediate surroundings.
Similarly, the art work of Mader|Stublic|Wiermann 'Expanded Space' deals with the issue of perspectives and adds a new dimension to it by linking the contemporary debate around energy production with interactive wind-steered technology and mobile units in a way that opens and alters the space and the architecture contained within it in a complex and visually stimulating manner.
The idea of finding orientation in a changing space as well as the effects that can take place at the smallest movement of elements and actors in the space is also a theme that Javier Chozas work 'Metropolis' picks up. He offers both an intriguing image for it as well as a memorable tactile experience for the audience prepared to enter and interact with the installation.
Orientation and the unpredictability of the consequences of individual actions in a particular space also informs the sound art piece of Kirsten Reese and Pepe Jürgens Int-AV which on the one hand animates the viewer to use his creativity and play with sound bites while on the other hand allows the objects representing the sounds to develop a life of their own. This leads to the creation of idiosyncratic sound arrangements while engaging in the debate around the complexity of this type of interaction.
The work of Matthias Fitz 'Streichlicht' also leaves a surprising audio-visual impression on the viewer who is invited to send out an impulse and witness its development, culminating in moments in which unfathomable and fascinating things happen – a work that offers a poetic interpretation for complex contemporary discussions around transparency and change.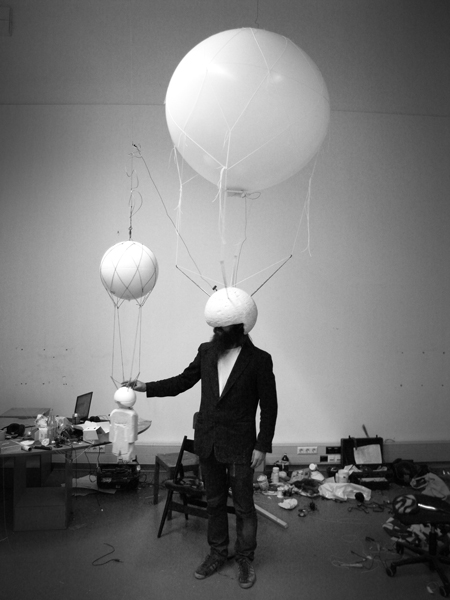 Top Shot Helmet, Julius von Bismarck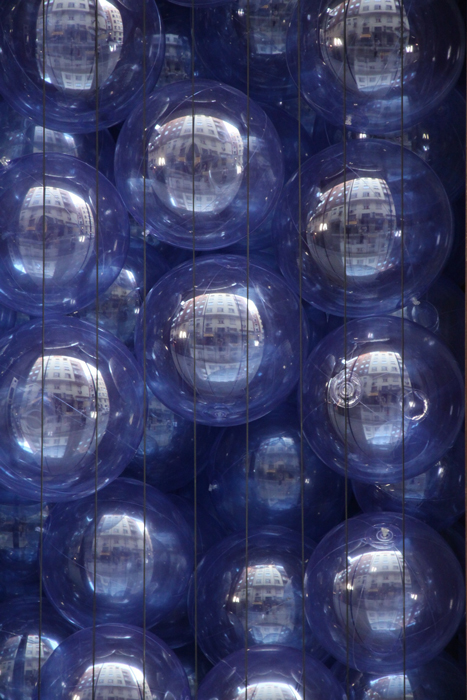 'Metropolis', Javier Chozas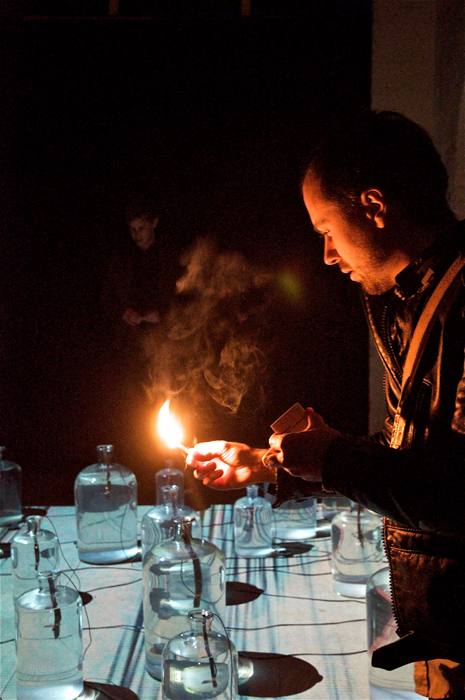 Streichlicht, Matthias Fitz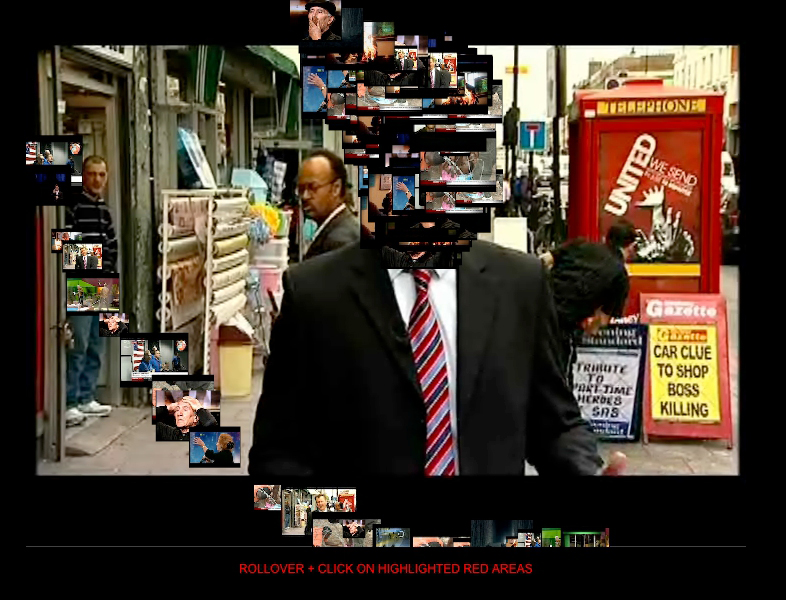 The last of England, Francis Gomila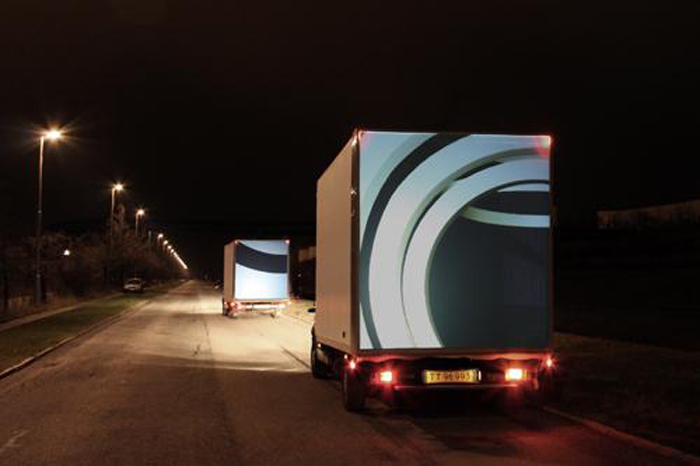 'Expanded Space', Mader|Stublic|Wiermann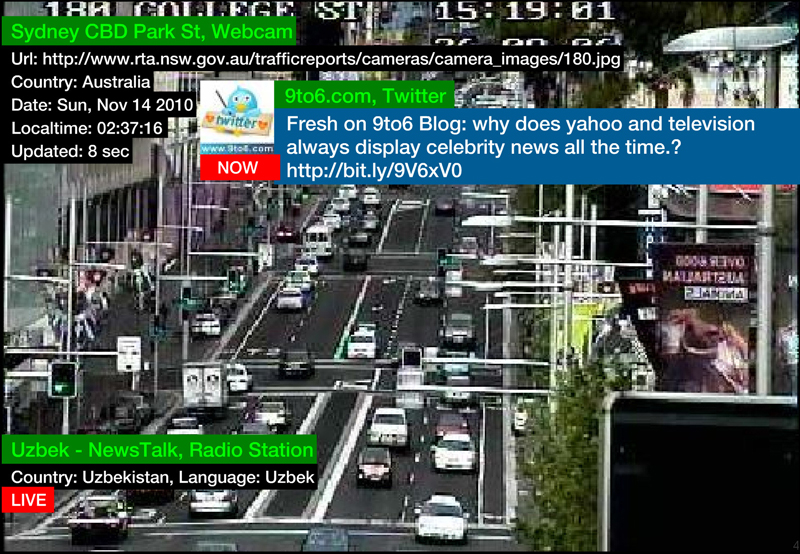 'TV-BOT 2.0', Marc Lee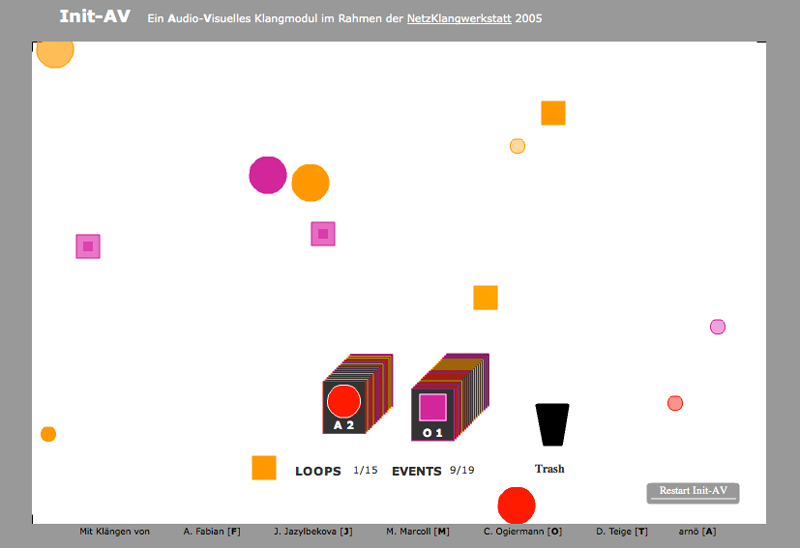 Int-AV, Kirsten Reese and Pepe Jürgens


Reflective Interventions 2010


In their multi-media installations, artists use excerpts of digital communication, media or creative contents and discourses, re-align them, reflect and reposition them into different virtual and real media, and create new connections and narrations by way of self-programmed software or performative interventions. The result is on the one hand a critical engagement with the use of time-based communication structures, with the images and contents produced this way and their influence on society. On the other hand, they also show the fascination inherent in the multi-layerdness and complexity of time-based media, the freedom they allow viewers to enjoy the contents in different form and reflection, to enjoy the live created interweavings and connections, to even participate in the creation process itself. The interplay between the tones, the sound compositions and the interventions of the viewers creates an additional level on which the artworks communicate with each other, which in turn leads to the creation of new contexts.


Julius von Bismarck: "Image Fulgurator"

Cécile Colle & Ralf Nuhn: "Digital Communication"

Julius von Bismarck & Benjamin Maus: "Perpetual Storytelling Apparatus"

Tudor Bratu: "Conversation Piece"

Benjamin Maus & Andreas Nicolas Fischer: "Reflection"


Stadt am Rande
The exhibition 'Stadt am Rande' at Today Art Museum Beijing, was based on a selection of artworks predominantly by Berlin-based artists that explore the various aspects, fabrics, and subtext of an urban topology constantly in flux, harboring indiviuals, networks, and structures struggling for identiy, definition, visualisation and attention.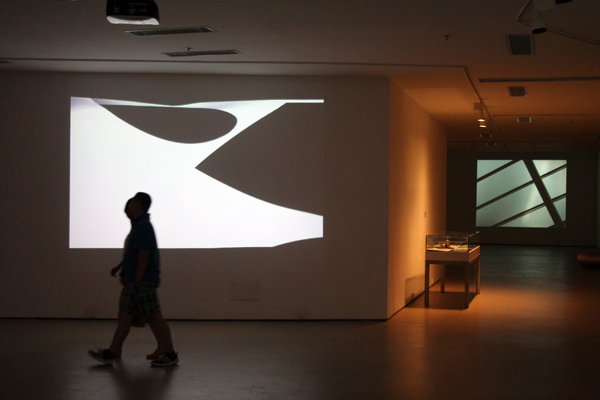 Video Documentation


Organisation: Goethe-Institut China, Today Art Museum
Cooperation: transmediale, Gallery Art Claims Impulse
Sponsors: Hainan Airlines, SAMSUNG
Curators: Pierre Wolter, Melanie Zagrean
Project Management: Gao Yi (Goethe Institut Beijing)
Special Guest: Stephen Kovats (Artistic Director, transmediale)

Special Thanks to: The artists, Gallery Anita Beckers, Gallery Carlier & Gebaur, Gallery DAM,
Gallery Olaf Stüber.

Links: transmediale, Goethe-Institut Peking, Today Art Museum, Chinese Embassy Berlin

Artists:
Marc Aschenbrenner, Dave Ball, Julius von Bismarck, Boredomresearch, Tudor Bratu, Miles Chalcraft, Matthias Fitz, Adam Somlai-Fischer & Bengt Sjölen, Andreas Nicolas Fischer & Benjamin Maus, Niklas Goldbach, Martin Howes, Marcellvs L, Mader- Stublic - Wiermann, Julian Oliver, Michelle Teran, Maria Vedder.


The exhibition 'Stadt am Rande' is based on a selection of artworks predominantly by Berlin-based artists that explore the various aspects, fabrics, and subtext of an urban topology constantly in flux, harboring indiviuals, networks, and structures struggling for identiy, definition, visualisation and attention.
By way of digital devices, engineering tools and software, as well as by using analogue means of creating minor ruptures or alterations in the topological surface the artists question, re-interpret, expand, visualise and explore the urban topology that sourrounds them. The artworks are particularly unusual in that they also manage to capture a shift in the current Zeitgeist, an elusive feel that the urban environment evokes, reactions to it, as well as the way those reactions in turn change the urban topology. Distinctive of this perspective is the rhythm and pace of many of the works, the allegories they use, and the way they chose to explore the topology and present it.
While Berlin serves as a metaphore, a backdrop, or a platform in some of the artworks, the typical and obvious characteristics remain a side note, become marginal.
This is expressed in the title 'Stadt am Rande' ('Stadt' as the German for 'city' and 'am Rande' as a phrase and a word play for 'marginal', 'at the rims', or 'as a side note', 'to some extent'). The notion of urban topology is re-defined and expanded, as the perspective shifts to the subtle, the unobtrusive, the hidden, the imagined, the elusive.

In this context, the works of Michelle Teran, Maria Vedder, Niklas Goldbach, and Marc Aschenbrenner look at human traces, at networks, boundaries and thresholds, frequently invisible in the topological structure of an environment. While the work by Michelle Teran, which received the transmediale prize this year, attempts to visualise or 'ground' virtual social networks and content by tracking them down to their physical location in a performance, Maria Vedder explores constructed and imagined boundaries and transitional non-spaces in the environment. Marc Aschenbrenner's and Niklas Goldbach's work visualises an almost apocalyptic landscape with humanoid forms, solitary sculptures or clones, seemingly adjusting to an alienating urban topology.
Human communication and the elusiveness of traces is the focus of Martin Howse's and Tudor Bratu's work. Their work attempts to capture interaction and presence, real or imagined, converting it into an interactive performative experience. Similarly Bengt Sjolén, Adam Somlai Fischer and Matthias Fitz take up the idea of communication but shift the perspective to visualising the invisible fabric digital communication is based upon. The work of boredomresearch also joins the virtual and the material in an installation and proposes an unusual kind of slow communication.
The works of Mader-Stublic-Wiermann, Julius von Bismarck, Marcellvs L., Julian Oliver, Miles Chalcraft, and Dave Ball explore the physical environment, at times in a humorous manner, expanding the structures, inverting them, breaking them, playing with perception, causing minor ruptures to disturb preconceived perspectives, revealing different facets, challenging the mind and the eye.


Press:
China Daily (english), CRIENGLISH.com (english), Artspy (cn), 798art.com (cn), Artnews.cn (cn), Artron.net (english)
Douban.com (cn), Chinaluxus (cn), ItDream.com (cn), Yahoo.cn (cn), Lilewei.com (cn)