Seite 1 von 7
ACI Surfing with... Prof. Dr. Tilman Baumgärtel 11.06.2021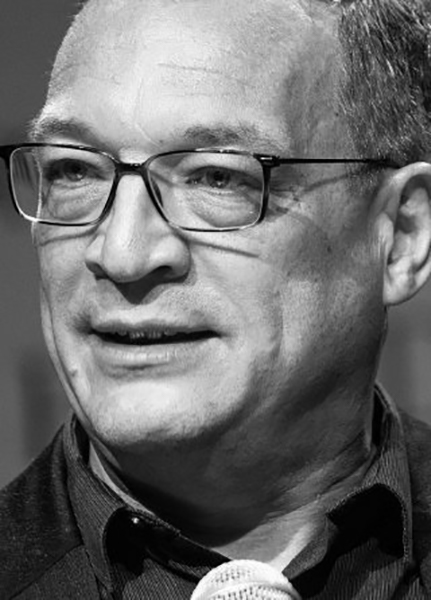 Link to common garden project
Es war einmal... das Internet
"Das Internet vergisst nicht" Dieser Satz ist zu einem Allgemeingut geworden - der könnte nicht falscher sein.
In diesem Surfing with wird der Medienkritiker Tilman Baumgärtel auf den drohenden Verfall vieler heute selbstverständlicher Netzkultur aufmerksam machen.
Als Ergebnis seiner jahrzehntelangen Beschäftigung mit Internetkunst und Netzkultur ist sich Baumgärtel dieser Gefahr bewusst.
In seinem Vortrag wird er einige pragmatische Beispiele für die fragile Natur von Netz-Artefakten aufzeigen sowie Versuche, dieses Erbe zu archivieren und zu erhalten, einschließlich Informationen über seine eigenen Versuche, frühe Netzkunst zu bewahren. Darüber hinaus erwartet Sie Beobachtungen und Einblicke in aktuelle pandemiekompatible Internet-Ausstellungen, die vielfältige Praxis der Netzarchivierung, Emulation, NFTs und Internet-Memoiren...
Bio:
Prof. Dr. Tilman Baumgärtel ist Schriftsteller. Er lebt in Berlin und lehrt Medienwissenschaft an der Hochschule Mainz. Zuvor war er Professor an der University of the Philippines in Manila (2005 - 2009) und am Department of Media and Communication an der Royal University of Phnom Penh (2009 - 2012). Er hat mehr als ein Dutzend Bücher über verschiedene Aspekte der Medienkultur geschrieben oder herausgegeben, darunter Internetkunst, Computerspiele, die Ästhetik von Loops, GIF-Animation und den Filmemacher Harun Farocki.
Links
Van Gogh TV project site
http://vangoghtv.hs-mainz.de/
Zen for NFTs
https://opensea.io/assets/0x495f947276749ce646f68ac8c248420045cb7b5e/26298967830324557006339373636683933387993905384969079452763210464144308305921
Ether Kurs
https://www.blockchaincenter.net/rechner/ethereum-rechner/?cryptovalue=0.1&cryptounit=ETH&ref=EUR&date=31.05.2021
Muntadas: The File Room
http://www.thefileroom.org/
https://sites.rhizome.org/anthology/thefileroom.html
https://rhizome.org/editorial/2016/nov/17/antoni-muntadas-the-file-room/
https://artsandculture.google.com/exhibit/the-making-of-rhizome-s-net-art-anthology-muntadas-the-file-room/9gKi5ghAaTxhLQ
Mark Napier: The Shredder
http://www.potatoland.org/shredder/
https://www.spacejam.com/1996/
Xylothek
https://naturkundemuseum.kassel.de/museum/wissenswert/holzbuch/index.htm
Berliner Weblog
http://www.surveyor.in-berlin.de/berlin/hotlist.html
neuköllner.net
Jodi: Digital Rain
http://wwww.jodi.org/betalab/rain/auto.html
https://anthology.rhizome.org/automatic-rain
https://rhizome.org/editorial/2017/mar/24/automatic-rain/
http://virtual-bubblewrap.com/popnow-insane.shtml
https://www.youtube.com/watch?v=sg-IlbmG1qg
https://www.youtube.com/watch?v=35fzQ-NPfcs
https://www.youtube.com/watch?v=wFZur7f5Tjw
https://www.youtube.com/watch?v=z8vHQ6KhJ-I
https://www.youtube.com/watch?v=V48s3qmeZ-w
https://www.youtube.com/watch?v=utWLQi7AbpE
https://oneterabyteofkilobyteage.tumblr.com/
https://blog.geocities.institute/
Internet Yellow Pages
https://www.amazon.com/Riders-Official-World-Yellow-Pages/dp/1562055364/ref=sr_1_5?dchild=1&keywords=internet+directory+1996&qid=1622663504&s=books&sr=1-5
https://www.weltbild.de/artikel/ebook/505-unbelievably-stupid-webpages-sourcebooks-hysteria_18049086-1
internet memoirs
The Virtual Community
https://mitpress.mit.edu/books/virtual-community-revised-edition
EchoNYC
https://www.amazon.de/Cyberville-Clicks-Culture-Creation-Online/dp/044651909X
Lurking
https://www.goodreads.com/book/show/43565344-lurking
Tumbler Porn
http://www.instarbooks.com/remember-the-internet.html
meine Netzkunst-Bücher
https://www.amazon.de/net-art-2-0-Neue-Materialien-Netzkunst/dp/3933096669
GIF-Buch
https://www.buecher.de/shop/digitale-medien/gifs/baumgaertel-tilman/products_products/detail/prod_id/59286373/