Page 1 of 4


Shir Handelsman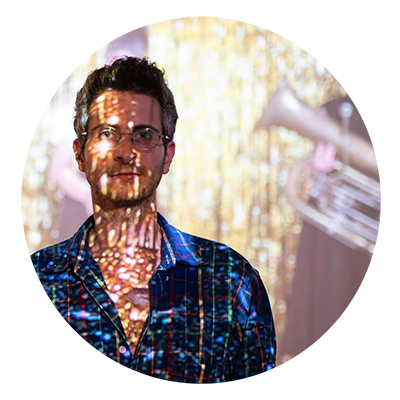 Shir Handelsman – Artist Statement
I am a multidisciplinary artist, with a strong background in music, playing, composing, and teaching. My studio work involves video art, film, sculpture, drawing, installation and photography. In all music takes a significant part. In my practice, I research the connections between sound and visual image and explore the mechanics and dynamics of interpersonal intimacy. I try to challenge the presence of sound in all the mediums I use, interfere and manipulate images, show broken apparatuses, out of order sound devices, and create absurd situations as a base of my works. I examine human patterns and narratives, through the ongoing search of complex encounters between human subjects and sounds.
As a part of my view of sound, rhythm and music as visual materials, and as a former professional saxophone player, I am always drawn to collaborate with sound designers, music producers, singers and musicians. I am intrigued by the possibility of using sound as a tool, through which I can reveal humorous, surrealistic, contradictive, grotesque perspectives and new aspects and expressions of the narratives in my works. Seemingly trivial and everyday stories, life experiences, personal traumas, historical myths and cultures become grandiose, timed, orchestrated, and musically performed in my works.
Observing the mechanisms of sound production, focusing on the act of singing, and my interest in musical instruments as objects of investigation in my work, are all embodiments of my constant attraction to the world of stage and performance, which I knew very well in my early life. Through the practices of documenting, directing and placing daily situations in artificial positions, I aim to recreate and re-experience this world, which belongs to my history and identity, within my artistic present.