Page 1 of 3
Wolfgang Spahn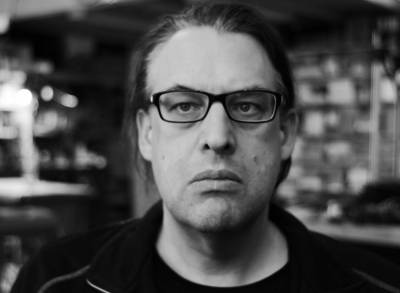 Wolfgang Spahn is an Austrian-German visual artist living in Berlin. His work includes interactive installations, miniature slide paintings and performances with light & sound. His art explores the field of analog and digital media, focusing on both their contradiction and correlation. Therefore, he also specializes in the reappropriation and reuse of electronic technologies.

In Spahn's immersive audiovisual performances, the technically different production of images and sounds merges. The data stream of a digital projector becomes audible, while the sound produced by electromagnetic fields of coils and motors is visualized.

Spahn is fascinated by patterns and structures, whether in graphics, photography, video or electronic technology. He seeks to bring out the beauty of disruption, subverting the perfect surface that the contemporary new media industry seeks to achieve.

For his creations, he explores the capabilities of hardware, constantly pushing its limits to put it at the service of his artistic concept. Recently, he has developed and uses analog synthesizers as well as analog computers and analog neural networks to create abstract light and sound sculptures.

Spahn is a faculty member of Sound Studies and Sonic Arts, University of the Arts, Berlin, Germany.

Spahn has presented his work in national and international exhibitions and has also been featured in international media art festivals.