Page 3 of 7
ACI-Surfing with... Aseel AlYaqoub  -  24.02.2021 6pm (CET) / 8 pm (AST)
This time we will have an insight into Kuwaiti society from the perspective of a Kuwaiti artist. A very exciting topic, considering the special role Kuwait plays in the Gulf region, due to its turbulent history triggered by decolonization and the invasion of Iraqi troops and the resulting second Gulf War.

Art Claims Impulse invites you to a personal informal evening. Get to know people from art, philosophy, urbanism and other inspiring fields. Spend an evening with the invited people, during which you are taken along on a surfing trip and introduced to aspects of their internet world. Which trends, ideas or projects caught their attention lately? What do they find interesting to share with other people?
Come along on a 2h trip, both inspiring and entertaining.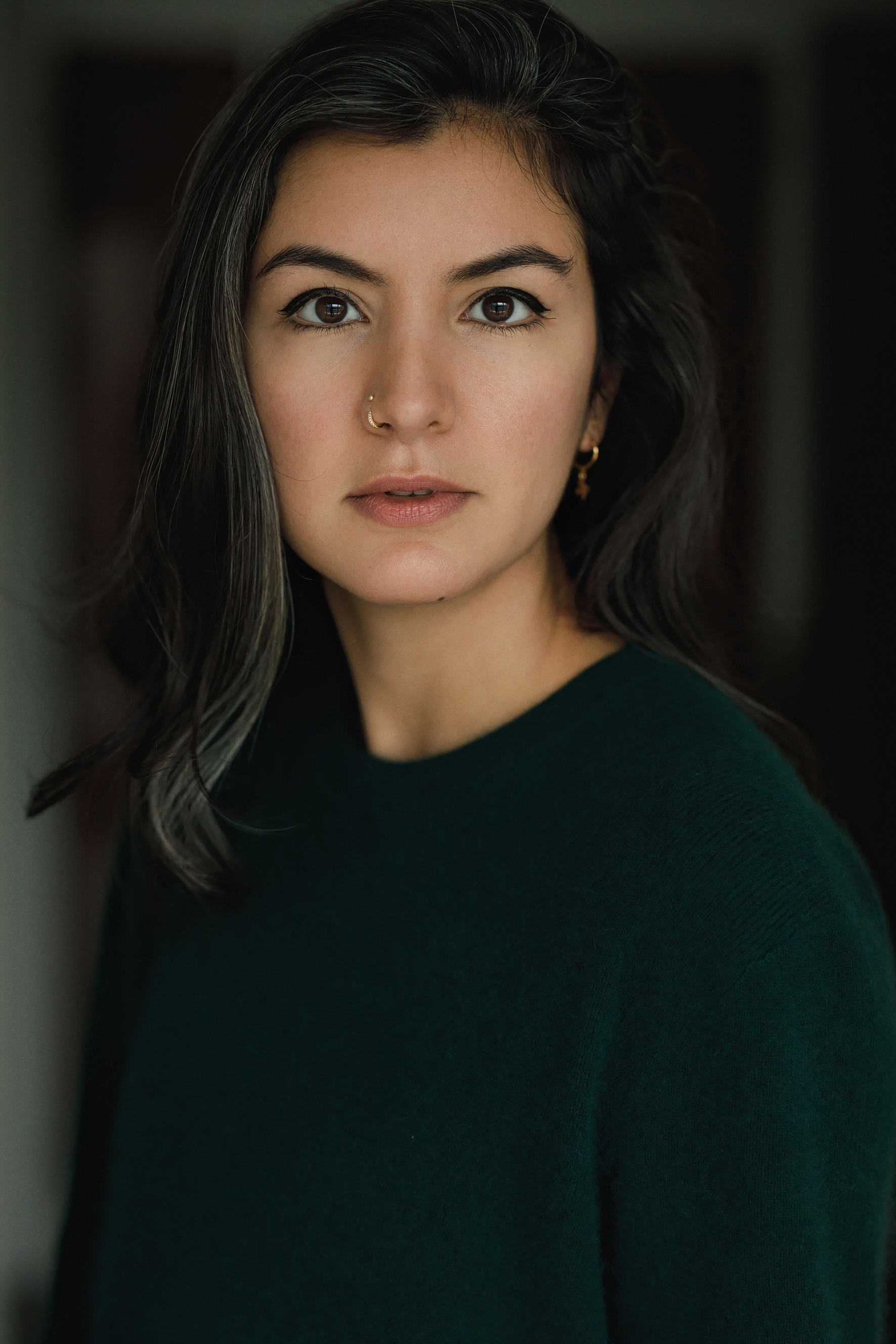 Aseel AlYaqoub (b. 1986, Kuwait) is an artist who works across the disciplines of history, architecture and cultural identity theory. Her practice is concerned with themes of nationhood, state apparatuses and collective nostalgia to discern why some historical elements fit well within the national narrative whilst others are deliberately forgotten. Using an ever-growing collection of found objects, documents and media, her work explores the construct of new nations such as Kuwait. Through video, drawing, installation and printmaking, she documents the nation's processes of self-identification and state-making – that happened within pressure-cooker conditions – post-imperial dissolution and re-attachment.


Language, Search Engines and the Limitations of Digital Archives:
Indoctrination: https://www.facebook.com/338341469899357/videos/384167146340497
mIRC: https://twitter.com/nasir_alarbash/status/1133497310619602944/photo/1
Arabic Keyboard: http://www.arabic-keyboard.org/
Yamli Keyboard: https://www.yamli.com/editor/ar/
ACI Surfing (bad spelling): https://www.facebook.com/12aciberlin/photos/gm.442131123804808/3839161926205159
يا بلادي نحن في الحرب سيفا وقنا
(Work) Mother Tongue, 2013: https://aseelalyaqoub.tumblr.com/page/2
Search queries: Lost in Translation: https://www.kuwait-history.net/vb/showthread.php?t=7735
Search queries: Lost without Verification: https://q8-2009.blogspot.com/2016/08/blog-post_11.html
Search queries in Arabic vs English: Saddam Hussein 'The Arab's Sword': https://www.youtube.com/watch?v=bZmLX-Nm4Wg
Digital Archive: Jameel Library: http://library.jameelartscentre.org/cgi-bin/koha/opac-search.pl?q=Kuwait
Digital Archive: Books 4 Arabs: https://tinyurl.com/3lv8nw2g
Digital Archive: Jstor collection of Kuwait history: https://tinyurl.com/bn7vujpv
Digital Visual Archive - Institutional: Arab Image Foundation: http://arabimagefoundation.com/
Digital Visual Archive - Middle East Archive (Darah Ghanem): https://www.instagram.com/middleeastarchive/?hl=en
Digital Visual Archive - Eduqate: https://www.instagram.com/eduqate/?hl=en
Acquiring an archive: https://www.instagram.com/q.8.book/?hl=en
Self-Archiving: AlKuwait Magazine: (desktop)
Histography as Process:
The World Today: Imagined Communities (3:08 – 5:31) (20:06 – 25:30):
https://www.youtube.com/watch?v=15nqjGCAqd4
Walid Raad's Spectral Archive, Part I: Histography as Process: https://www.e-flux.com/journal/69/60594/walid-raad-s-spectral-archive-part-i-historiography-as-process/
History of the Middle East: https://www.youtube.com/watch?v=5eIADs7Ct-Q&t=601s
Wael Shawky: Cabaret Crusades PS1 MoMa: https://www.youtube.com/watch?v=r7U-pqjdHIY
Tribal Roots Map: https://4.bp.blogspot.com/-kgiHHNQwkTw/Un6hgYzs5TI/AAAAAAAAMUM/ORgkdCZmtiU/s1600/5_zpsd87afbff.jpg
Taleb AlNaqeeb (Khaldoun AlNaqeeb Archives): https://www.khaldounalnaqeeb.com/en/photos.jsp?album=photos-alnaqeeb
Edward Said on Orientalism (32:43 – 35:23): https://www.youtube.com/watch?v=fVC8EYd_Z_g&t=479s
Kuwait's first delegation trip to London (1919): https://www.youtube.com/watch?v=nQBBgda7wBA
Kuwait border history: https://www.zum.de/whkmla/histatlas/arabworld/haxkuwait.html
Qatar Digital Library - Kuwait Affairs 1920: https://www.qdl.qa/en/archive/81055/vdc_100079444616.0x000002
https://en.wikipedia.org/wiki/Kuwait%E2%80%93Saudi_Arabia_border#/media/File:Map_to_show_the_Limits_of_Kuwait_and_Adjacent_Country_(1913).jpg
(Work) Frenemies 2017: https://aseelalyaqoub.com/Frenemies
The Making of a National Pedigree:
Kuwait by John Feeney (1974): https://www.youtube.com/watch?v=UAMt2y-P2bk&t=7s
Sehnsucht: https://en.wikipedia.org/wiki/Sehnsucht
(Work) Popular Games, 2015: https://kalimatmagazine.com/Art-of-Destruction-Culture-Heritage-an-interview-with-Aseel-Alyacoub
Times of Interregnum – Zygmunt Bauman: (desktop)
Kuwait A Dream Suspended – A rare documentary film about Kuwait in the 80s (10:00 - 13:36): https://www.youtube.com/watch?v=iUdL2NfGVe4&t=568s
Kuwait's Military Genealogy:
Edward Said Conversation with Bill Moyers (4:40 – 6:31): https://www.youtube.com/watch?v=eI6mjFL80xE
Ala Younis – Tin Soldiers: https://alayounis.art/TinSoldiers
Kuwait history of wars: https://en.wikipedia.org/wiki/List_of_wars_involving_Kuwait
History of Kuwait's Military (Arabic): https://sites.google.com/site/k8today/kwpast/aljysh-alkwyty
To Tell the Truth – Commander of the Arab Legion (3:51): https://www.youtube.com/watch?v=yojFerw5aGo
Selected Originals - Jordan's Arab Legion Parade (1954) (4:25): https://www.youtube.com/watch?v=usSuoFOLqaQ
Glubb Pasha Flies Home (1956): https://www.youtube.com/watch?v=Uf9_yzfDeKY
From "Of mimicry and man: The ambivalence of colonial discourse": https://prelectur.stanford.edu/lecturers/bhabha/mimicry.html
Lyrebird: https://www.youtube.com/watch?v=mSB71jNq-yQ
Kuwait 1961 – Border Build Up: https://www.youtube.com/watch?v=Fj_r4EGxFQ0
Konrad Lorenz (Imprinting): https://www.youtube.com/watch?v=JGyfcBfSj4M
What is the British Military doing in Kuwait? Force TV (0:53-2:16): https://www.youtube.com/watch?v=oxuzqgaoKWY&list=PL-DfbBxpf56B5H00RP589cgCPMbORd11A&index=24
Work) Mimic Men 2019: https://aseelalyaqoub.com/Mimic-Men
1970s Kuwait Military Performance:
Snake eating (12:00)
Sky stunts (21:10)
https://www.youtube.com/watch?v=xJjiR8O_t8c&list=PL-DfbBxpf56B5H00RP589cgCPMbORd11A&index=4
National Guard Kuwait: https://www.youtube.com/watch?v=BW-pw2yZ1MA&list=PL-DfbBxpf56BdrVcLVOo_ubFdF_BUaC5a&index=5
(Work) Graduation Ceremony 2020-2021: https://aseelalyaqoub.com/Graduation-Ceremony