Video Podcasts: Interviews | ACI-Suring with...
---
METAWORSE, by grotesk.group
Opening 21.01.23 17:30-21:30


Markgrafenstraße 86,10969 Berlin
Exhibition 21.01.23-05.02.2023


Opening hours 12:00 - 18:00
Part of Vorspiel Berlin 2023
Six Channel Videoart Installation
metaworse' is not only a glimpse into the manifested misstep of a questionable wishful thinking and the urge of a group of narcissists to return to their boundless, beloved reality at any cost, but also a system critique that finds its tradition in an almost activist approach. grotesk.group presents the last minutes of the escape and a glimpse into the mind of a handful of questionable characters that we would prefer not to have in any of our realities.
'metaworse' is a work that presents itself in a dialogue of short film and five generative portraits
.
---
 Have a look at our online offer. ACI-Suring with... ACI-Shop
Coming soon:
poster exhibition.
Art eats ...
PieWo and ACI Creative
03.03.2023 Petja Ivanova, solo exhibition.

31.03.2023 Wolfgang Spahn, solo exhibition.


---
ACI-Shop 
Artwork by: Dave Ball, Shir Handelsman, Petja Ivanova, Dani Ploeger, Jörg Piringer, Marc Aschenbrenner, Mihai Grecu, Anna Anders
*ACI-Shop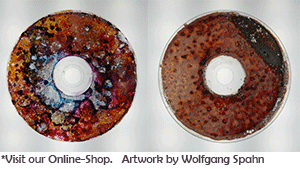 ---


 *ACI-Surfing with...
Art Claims Impulse, art gallery for contemporary art and discourse. Offers installation, performance, digital art, nft, video art, drawings, cybernetic art, bio art, critical art. Online shop, aci-shop, books, fine art prints